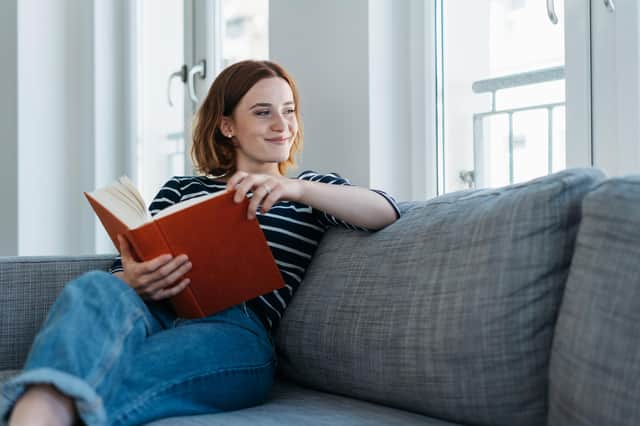 A study, commissioned by Amazon Books to celebrate the Amazon Literary Partnership, has revealed the best-loved British authors – and the list provides a good place to start.
The survey showed that Jane Austen JK Rowling, beat George Orwell and Shakespeare to take top spot.
Born in 1775 in Hampshire, Austen began writing poems and short stories at the age of 11, before publishing her first novel, Sense and Sensibility, in 1811.
She followed this with novels including Pride and Prejudice, Northanger Abbey, Mansfield Park and Persuasion, which are still enjoyed today.
Coming in close second was the creator of the Harry Potter series, JK Rowling, with 500 million book sales under her belt, with successful film franchises, and three theme parks inspired by her books.
Road Dahl, author of some best loved children's books of all time, including Matilda and Charlie and the Chocolate Factory came in joint third place with William Shakespeare.
The study revealed that Animal Farm and 1984 author George Orwell, Lord of the Rings creator JRR Tolkien, and Arthur Conan Doyle also graced the list of the best of British writers.
The Amazon Literary Partnership funds organisations that champion underrepresented voices and is now accepting applications from non-profit literary organisations who are looking for financial support in 2023.
Bookworms across the UK also chose Charlotte and Emily Bronte, Terry Pratchett, Thomas Hardy and Mary Shelley, who wrote Frankenstein at the age of 18, which is deemed one of the earliest works of science fiction, as their favourite writers from the British Isles.
Surprisingly, there was no place for Charles Dickens author of Oliver Twist, Great Expectations and Nicholas Nickleby to name three.
The study of 2,000 Britons also revealed that there are plenty of aspiring authors currently living in the UK with up to a fifth of those polled believing they have a novel in them - and that they could definitely write one if they had the space and time to do so.
Britain's best-ever authors, according to the survey
Darren Hardy, manager for UK author and editorial programmes, Amazon.co.uk said: "When it comes to writing, we know that there are so many more, often underrepresented, voices out there.
"By working with the organisations supported by the Amazon Literary Partnership – now entering its fourth year in the UK – we hope to bring those voices to the fore and inspire a future generation of writing talent."
To apply go to: http://www.aboutamazon.co.uk/news/community/the-amazon-literary-partnership-opens-for-2023-grant-applications