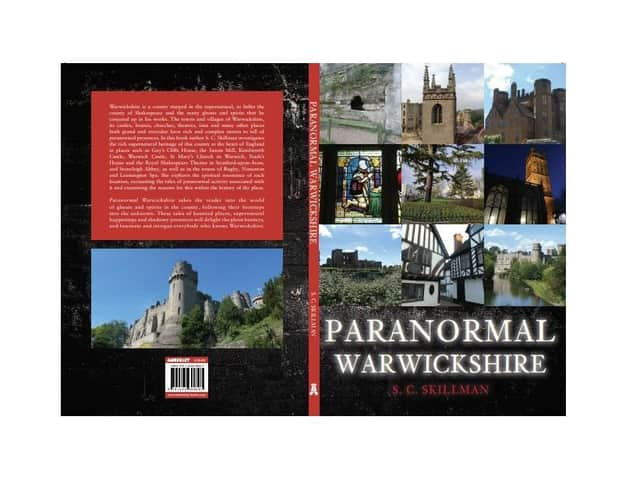 Paranormal Warwickshire by SC Skillman.
A new book exploring the spooky side of Warwickshire will be released next month.
Paranormal Warwickshire by SC Skillman features tales from places such as Guy's Cliffe House, the Saxon Mill, Kenilworth Castle, Warwick Castle, St Mary's Church in Warwick, Nash's House in Stratford-upon- Avon, the Royal Shakespeare Theatre and Stoneleigh Abbey, as well as in the towns of Rugby, Nuneaton and Leamington.
SC Skillman is a writer of psychological, paranormal and mystery fiction, who has lived in Warwickshire for over 20 years.
She said: "Warwickshire is a county steeped in the supernatural, as befits the county of Shakespeare and the many ghosts and spirits that he conjured up in his works.
"The towns and villages of Warwickshire, its castles, houses, churches, theatres, inns and many other places both grand and everyday have rich and complex stories to tell of paranormal presences.
"Paranormal Warwickshire takes the reader into the world of ghosts and spirits in the county, following their footsteps into the unknown.
"These tales of haunted places, supernatural happenings and shadowy presences will delight the ghost hunters, and fascinate and intrigue everybody who knows Warwickshire."
The 96-page paperback published by Amberley Publishing is available from November 15 at £14.99.