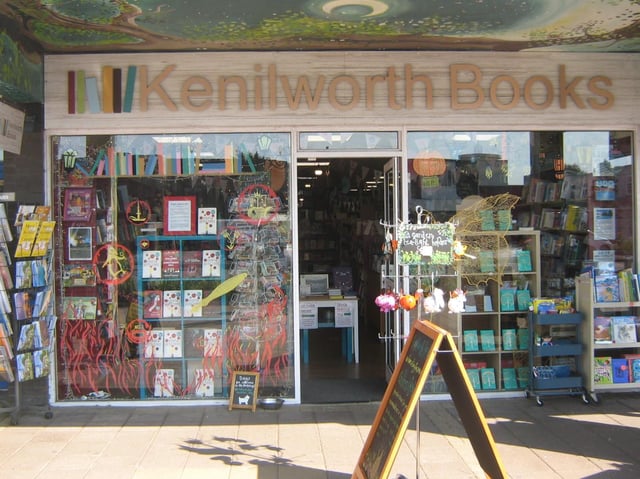 Kenilworth Books.
Here are three books written by local authors that are now available.
ICE COOPER AND THE DEPTON SHADELINGS
Warwick author Juliet Bowler's new book is her first childen's novel, aimed at 9-13 year olds, titled 'Ice Cooper and the Depton Shadelings'.
The story is set in familiar surroundings – Warwickshire and Depton draws heavily on Kenilworth in clearly identifiable ways.
And she is currently writing the sequel, 'Ice Cooper and the Beast of Bale', also set locally.
Copies of her latest book, based on supernatural themes and green issues, are available online and also from Kenilworth Books in Kenilworth.
Juliet said: "I was a primary teacher for many years and I have written a couple of books very much with my former pupils in mind. "In fact, the first one was a response to a comment a long time ago from a child in my class, based on some 'openers' that I had written for teaching purposes.
"He had asked me what happened in the rest of the story and at that time I didn't know. Eventually, the story and the characters materialised.
"A few of my previous pupils were 'guinea pigs' for the first drafts of both stories. They appeared to enjoy them and did want to read to the end."
Talking about the book, she said: "'Ice Cooper and the Depton Shadelings' tells the story of Ice (Isis), a 13 year old girl.
"As if starting a new school in a new town wasn't enough, now Ice has seen the strange creatures from her dreams, her mother appears to be missing then there are the floods and the earthquakes."
'Ice Cooper and the Depton Shadelings' has received favourable reviews, including one from 'Love Reading', making it one of their 'Indie Books we Love'. It has reached 11 in Amazon bestsellers for 'Paranormal Fantasy for Children'.
Copies are available online and also from Kenilworth Books.
Kenilworth author Sheila Storey has released her second novel, titled The Equation of Beauty.
The story goes from the 1970s to 1990, from London to Durham, and concerns a young woman who is offered a room in a house to be shared with two young men. They go on to play a huge part in her life and the little garden with the cherry tree witnesses a scene which then changes her life forever.
The cover of the book, showing the cherry tree, was designed by Oliver Cofler, the Leamington author who writes under the name of Mark Z Kammell.
Sheila said: "I started writing my second novel before lockdown but when everything I normally do closed down I was able to spend more time writing."
Local author Lance Manley's latest book, titled '6 of One', is a reflection on his school days in Kenilworth.
It is a memoir by Lance and 27 other people (26 ex pupils and 1 ex teacher) from Kenilworth School, 1977 to 1990.
All profits of the book go to Northleigh House school in Hatton, a school for vulnerable children.
Lance said: "The idea came about when I saw a Facebook group earlier this year, reminiscing about Kenilworth in the old days.
"I had already published a book about my primary school days (called 'Soggy Semolina') and this was a follow-up.
"The book is both happy and sad with recollections from many people. Fondly remembered is David Hardy, an English teacher at the school from 1961 to 1988. He is the contributing teacher, with his diary entries being provided by his brother Mike."