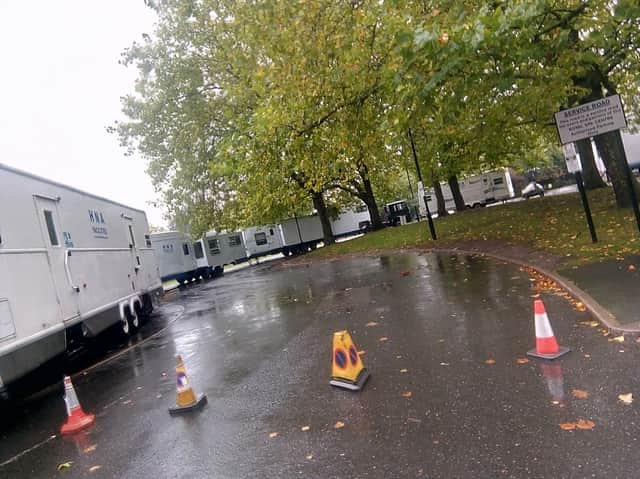 It seems that the mystery of why the film cameras have been in Leamington has been solved.
But it seems, as we suggested yesterday (Monday), that they are indeed filming WWI film called Benediction, with Peter Capaldi playing the lead role of Siegfried Sassoon.
Many residents have been in touch to say it is Benediction and some businesses in the area have been told the same.
There was a suggestion that the crews were filming for the TV series of JK Rowling's latest book, Troubled Blood, under her pseudonym Robert Galbraith.
Leamington featured heavily in the book and as the last few books have all been televised, many predicted that camera crews would soon be in Leamington.
It seems that will be for another time!