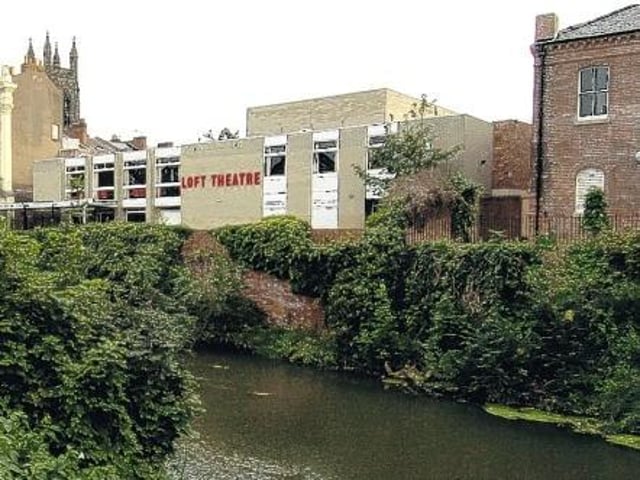 The Loft Theatre in Leamington.
After over eight months closed, the Loft Theatre in Leamington is reopening this December with a socially distanced production of Alan Bennett's The Wind in the Willows.
Over the past few months, the team at the Loft (made up almost entirely by volunteers) pulled together to make sure the building was as safe as possible to reopen.
Measures undertaken included having the building 'fogged' and disinfected by Leamington company Fogging Now.
Other measures that have been taken are providing hand sanitiser for those arriving in the building, ensuring the wearing of face masks and implementing social distancing.
All this means that the Society Of London Theatre and UK Theatres has now verified that the Loft is complying with the latest Government and industry Covid-19 guidelines.
Kim Green, production manager at the Loft, said: "The actors in the cast of the re-opening production, are divided into two teams of six, creating two 'bubbles'.
"They rehearse in those bubbles, still maintaining social distancing. We have devised a strict one-way system for the cast and crew, which starts at the stage door, and doesn't stop until they leave the theatre via the workshop door.
"Our actors have also been 'colour coded'. They each have a different coloured plastic storage box, containing their script, a bottle of hand sanitiser (both also colour coded), and anything else they need to keep with them.
"Anything an individual actor needs moving on stage will be moved by that actor."
Artistic director, Sue Moore said: "I never gave up on 2020 and the hope that we might reopen.
"I was keen that if we did, we should stage a full length, socially distanced production, but of course we needed a whole team who were prepared to engage with that idea.
"The way this reopening has been brought about is a testament to the character and spirit of this terrific theatre company."
Chairman of the Loft, David Fletcher said: "Lockdown has been a huge challenge for all theatres, but the Loft has taken the opportunity to make extensive improvements to our theatre.
"We will re-open with care and confidence, and with a renewed energy."
"Everyone at the Loft is really looking forward to welcoming audiences back into the theatre for a family fun Christmas production."
The Wind in the Willows runs at The Loft Theatre from Wednesday December 2 to Saturday December 12.