Visitors to the modern-day village and its canals will have little awareness that the Braunston Boatmen's strike of 1923 lasted for 14 weeks, brought the network to a halt and is regarded as the biggest-ever dispute on the canals.
The play, Braunston 1920s-1930s, will go beyond the strike and look at a century of history – with the chance to get involved in its creation from next week.
It is being brought together by Alarum Productions, a small-scale touring theatre company usually found on the canals of the Midlands.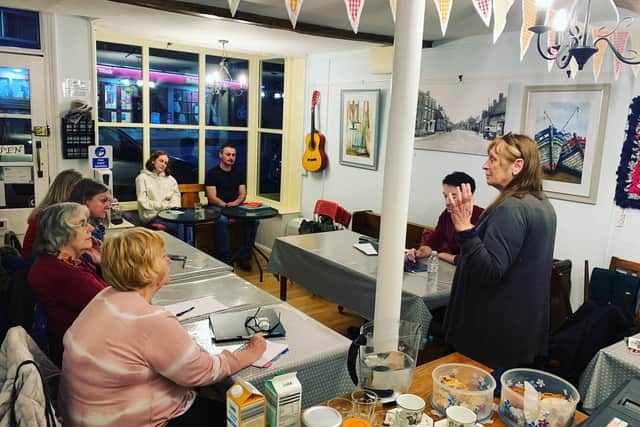 This year they are based in Braunston, using funding from Arts Council England to work with the community to unearth real stories and turn them into the play, to be performed in October.
Introductory sessions taking place next week and there will also be drama workshops from the beginning of June.
Artistic director Kate Saffin said: "You don't have to live in Braunston to take part, we are looking for people from Daventry, Rugby and surrounding villages.
"Everyone is welcome and no experience is necessary, just a desire to take part in a performance.''
The drama workshops will be led by professional theatre director Andy Routledge who is based in Northampton and has worked on Royal and Derngate shows and directs their Young People's Company.
The introductory sessions will be in Braunston Village Hall on Monday, May 8 or Tuesday, May 9 and you can book in by emailing: [email protected]
Workshops will run on Mondays from June 5 to July 10, at 7pm. There will be a final daytime workshop on Sunday, July 16.
Rehearsals then start at the end of August.
Kate added: "You can come to drama workshops just for fun and then take part in the October production if you want to.
"They are all free, we are just asking people to book so we know who is going to turn up in the village hall at the first one."
The workshops are on Eventbrite, listed under Alarum Productions, or use the email address above.
Volunteers are also needed for front of house, backstage crew and costume crew.