The T-Rex Show will be at the Macready Theatre this Saturday, April 15, for performances at 10am and 12.30pm.
The show blends effects and music, giving children and families chance to discover more about dinosaurs.
It is presented by Teach Rex and performed by primary school teachers, who will take the audience on an interactive journey.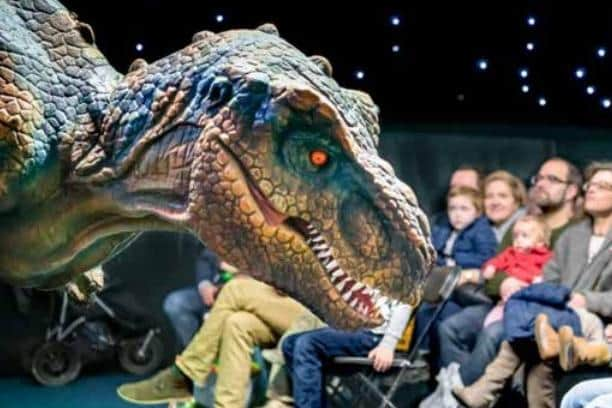 They use life-like dinosaurs to perform the show, teaching children about the anatomy and life of these fantastic beasts.
A spokesperson said: "The show is suitable for children of all ages (3+ recommended) and is extremely popular with adults.
"The educational part of the show is followed by a dinosaur meet and greet when families can get photographs next to the beasts whilst enjoying a dance.
"Children will be greeted by baby dinosaurs and given a 'dino booklet' which includes a variety of educational activities."
Go to the theatre website for ticket details.