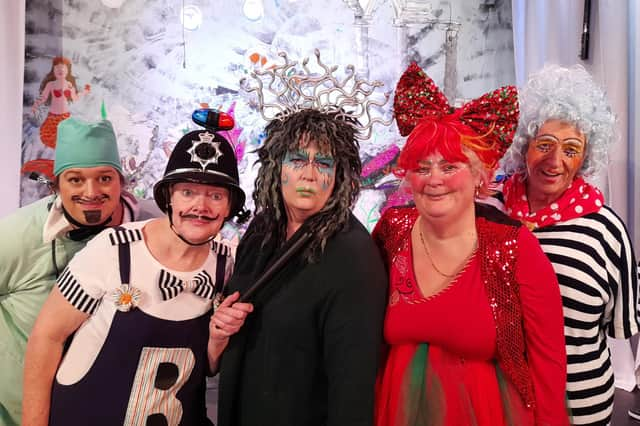 Dunchurch Pantomaniacs joins a number of other groups bringing some panto magic to venues around the Advertiser area with a new production that opens this Friday, January 20.
Director Paul Le Poidevin said: "Pie Rats of Penzance, penned by the amazing Sue Protheroe, is one of the final indications that we are back to something approaching normal.
"Sue has excelled with this show, writing for a giant cast of over 30 characters and chorus. It is really great to include not only many familiar faces in the cast but a number of talented young people from our village schools and also Harris, Southam, Lawrence Sheriff and Princethorpe.
"Watch the evil sea witch Baggy Wrinkle try to invade Atlantis but is defeated by the Sprite Cherry Compote and the Pie family rats, Kate and Sidney Pie with their children Pumpkin and Pecan Pie.
"A hapless PC Bubble intervenes with a useless Dr Heimlich Manoeuvre to help our hero Frederick Nobody and his love Flo Tilla to assist the Sprite."
Other key roles in getting the production to the village hall stage see Barry Nichols heading up the music, Les Pearce the sound and lights, Pat Judge the costumes and Jane Le Poidevin as stage manager.
Tickets are available from Wanda Fashions in Dunchurch, telephone 01788 522021 and are still available for January 21, 26, 27 and 28, with matinees this Saturday and Sunday, January 21 and 22.
Tickets are £7, £6 senior and £4 for up to 16.