Rugby Theatre panto returns with energetic Snow White adventure that's too good to miss
Snow White and the 7 NinjasRugby Theatre, until Sunday, January 29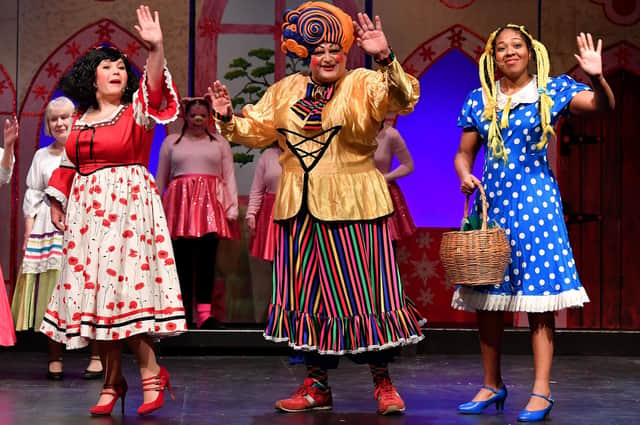 It's that time of year when Facebook pops up with reminders of past trips to the Rugby Theatre panto. But the great news is that after a covid-induced gap, there are new memories to be made with an exceptional take on the Snow White story on stage until this Sunday, January 29.
It's a breathtaking comeback with so many elements coming together for a show that entertains from start to finish, adding up to a wonderful reminder of the talent we've got in Rugby both on and off stage.
The headline attraction is that Seven Ninjas are part of the equation but writer Kevin Bright has also conjured up a rich mix of other characters to ensure there's plenty to boo and cheer – but always in the right places.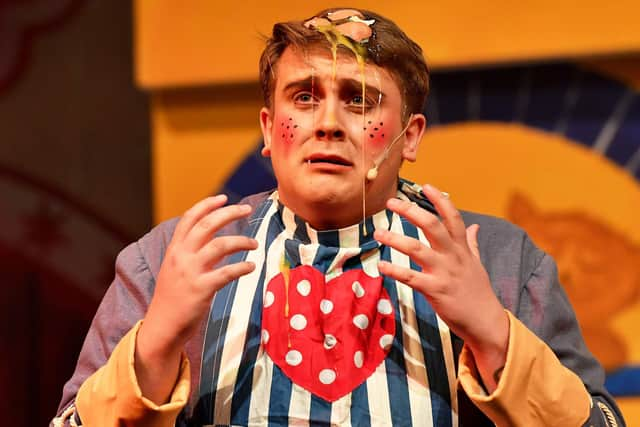 And Emma Bright brings her other half's vision to the stage brilliantly, ensuring there's never a dull moment as the story unfurls with plenty of twists and turns – and the happy ending we all hope for.
Her programme notes highlight how many people have been involved in making this happen and that behind-the-scenes work on sound, music, lighting, costumes, scenery and more, combines for something quite dazzling.
It's a genuine family show with humour that includes some of those Rugby references you'd expect and some cheeky moments that are funny and never uncomfortable.
With the underlying plot being so familiar there's nothing to give away there but however well you think you know the story, that array of characters adds something new.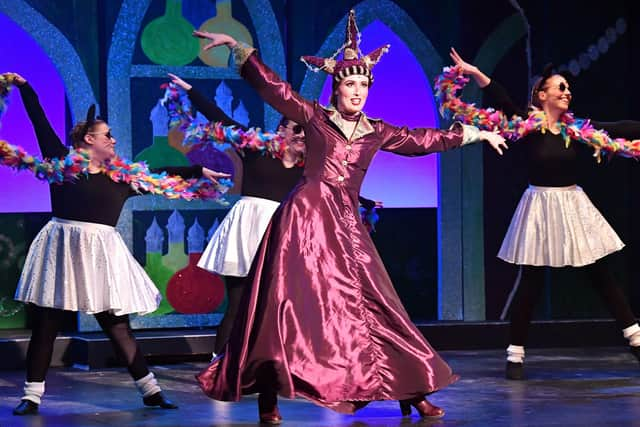 There are the ninjas, of course, with their rich variety of personalities; Goldilocks played delightfully by Jayde Dankaro proves a crucial role; there are three Narrators who assume various identities with aplomb – and the dancers from Carrie Bianco Stage School add some stunning routines, that all keep the action moving.
Of those you would expect to be there, Snow White played by Bethan Amos is, of course, captivating; Jessica Homer as Prince Hamilton is charming – and our dame Wendy Wibble Wobble, a comic delight.
But to get to the happy ending and ensure plenty of interaction along the way, any version of the story needs a wicked, or in this case, Evil Queen.
And Libby Lowe was absolutely magnificent in the role. I've seen professional productions in large provincial theatres where the whole thing falls flat because the Queen doesn't command the stage but here in Rugby, we saw panto evil personified, enhanced by her stunning costumes.
When a show is so consistently good, we will all come away with our favourite characters and moments and that's completely fine.
So, yes, Kirsty Bright was terrific as Rob, one of the henchmen alongside Trevor McClay's Nick – she brought such expression to the role and also took the opening verse on that legendary panto routine, If I were not upon the stage.
Robbie Bladon warmed to the role of chirpy Velcro – including the comedy baking routine with Stephen Bradnam as Wendy – I loved the Mirror's accent but, heck, before I list the whole cast, book your tickets while you can and enjoy a truly great escape...