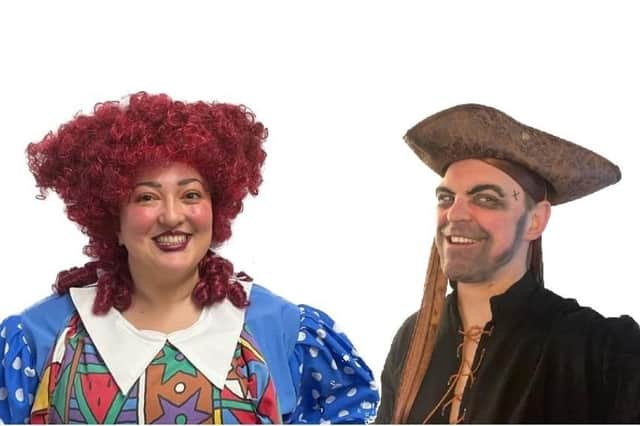 The Binley Woods Board Walkers – or BWBW for short – will be putting on five performances of Treasure Island at the village hall, across two weekends.
They open with performances at 2pm and 7.30pm on Saturday, January 28 and then continue with a 7.30pm show the following Friday, February 3, then 2pm and 7.30pm the next day, Saturday, February 4.
The Binley Woods panto is a fine tradition in the village but this year the group is offering new ways to buy tickets.
They can now be bought by phone, email and also eventbrite – with full details on the posters for the show, which also offer a QR code option.
For those out of range of the posters, the eventbrite option can be found by clicking here.
Keith Tilley is a long-standing member of the group and also well-known in Woodlands, Bilton, where he served for many years as chair of the residents' association and is also front of house for – and one of the organisers of – the popular monthly charity coffee morning at the Fighting Cocks.
He said: "Hey me hearties, it's panto time again. Treasure Island this year. Fancy a bit of a laugh? Come and join us for a fun-filled show. Bring along your best 'arrgh' and help us to defeat the dastardly pirate Long John Silver. Why not dress as a pirate?"