Brand new unseen work will be exhibited at Rugby Art Gallery and Museum to mark an art group's 21st year of exhibiting.
Twenty one creatives from Rugby Artists' Group are celebrating with an exhibition from April 25 - May 6.
The group was initially established through Rugby Art Gallery and Museum in 2002 is now a collective of around 30 artists with strong connections to Rugby.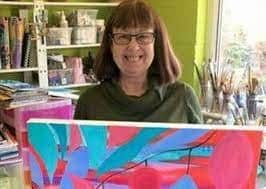 There are 21 artists in this year's exhibition, and they were challenged to select artworks that are brand new/experimental/not exhibited before in Rugby.
Their art will be an exciting mixture of different themes and mediums, including painting, sculpture, textiles, ceramics, printing and silversmithing.
Some of the artists who will be exhibiting:
Eric Gaskell, a printmaker, painter and author, recently exhibited at Bankside Gallery, London, is currently exhibiting in the Coventry Open 2023 at The Herbert Art Gallery, Coventry; at the RBSA Gallery, Birmingham from April to June and for the whole of April at Alexandra Arts, James St, Rugby. His studio will be open during Warwickshire Arts Weeks in June/July.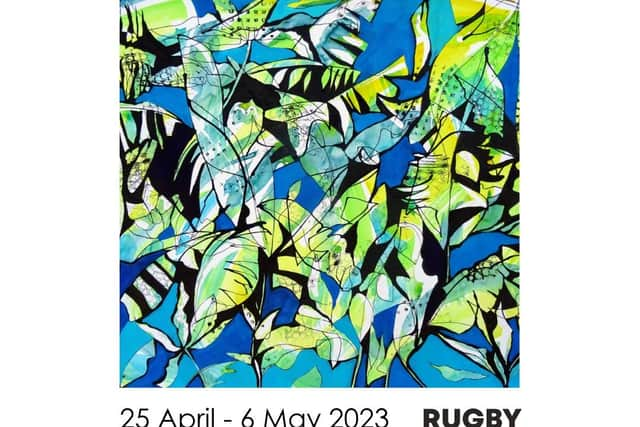 IJE, who is also one of the curators for the exhibition, is an award-winning multifaceted artist with recent exhibitions in Santa Fe (USA) and London; a selector for the Outside In, Humanity Exhibition at Sotheby's London (touring to Glasgow and Brighton later in 2023). They have artworks in private and corporate collections in the UK, China, France, Ireland and Norway. Their studio will be open June/July 2023 as part of Warwickshire Arts Weeks and they will be at Art In The Park, Leamington in August.
Carol Wheeler, another curator for this exhibition, has been a practising local mixed media painter and ceramic artist for 30 years. She has exhibited many times locally, and nationally.
Her work can be seen at exhibitions and in Warwickshire Open Studio events, being a former Area Co-ordinator for Rugby.Jack Kirk is an award winning artist who loves to create garden sculptures and indoor ornaments made from scrap metal and found materials such as glass, wood and pewter.
Jennie Fletcher, is a painter, now specialising in cold wax, and a retired teacher of art, design and technology.