Bikers will roar into Rugby town centre this weekend for an adrenaline-fuelled, free family festival.
Rugby Bikefest returns to the town centre on Sunday, May 21, from 10.30am - 4pm.
The high-octane, free event is organised by Rugby First in conjunction with local motorcycling groups.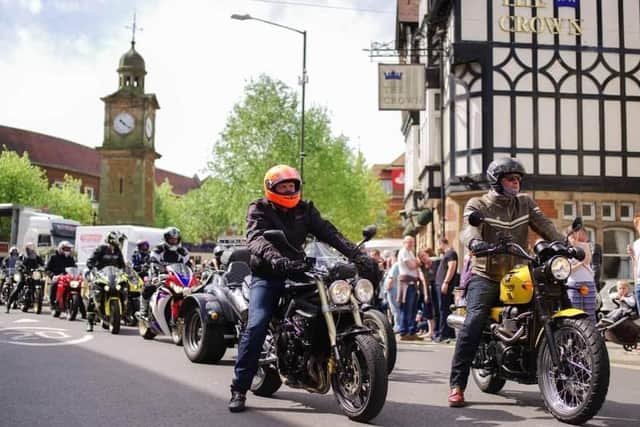 Whether you are a bike enthusiast or not, there is something to keep everyone entertained – a 'ride-in', bike displays, stalls, live music, children's activities, funfair and food.
Rugby First business and stakeholder manager Linda Lowne said: "Rugby Bikefest attracts thousands of visitors, from the local area and further afield, and creates a real buzz in the town centre.
"A big thank you to the local biking groups that support this event, as without their help, support, passion and enthusiasm it would not be possible to deliver such a successful event.
There will be plenty of fun family entertainment including face painting, bouncy castles, circus skills, big wheel and children's games.
Rugby Bikefest, organised by Rugby First, attracts thousands of visitors of all ages.
12:25 > 13:05 Rugby Electric Guitar Orchestra / Sunroof
13:20 > 14:00 Caitlin McCarthy
14:15 > 14:55 Synth Machine
Sue Garaghty Squirrel Stage
11:30 > 12:10 Monday Nights
14:15 > 14:55 The Jellyheads
15:10 > 16:00 Handball Alley