A Brinklow teenager with a head for heights is encouraging more people to climb in the cockpit and give gliding a go.
Lucy Pittam is two years off taking to the wheel of a car, but thinks nothing of piloting a glider.
She is now urging other people to take up the sport.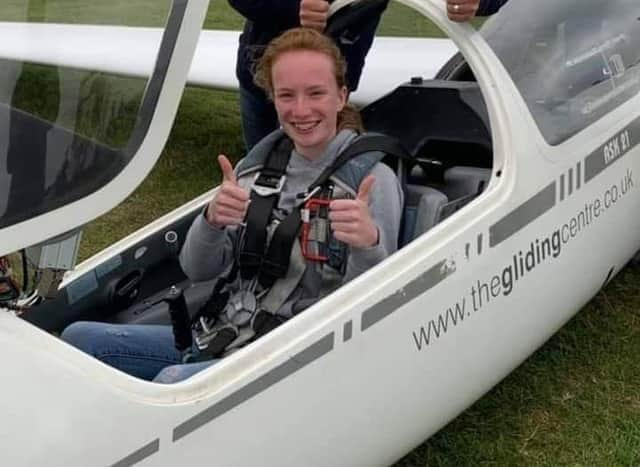 Lucy, 15, who is among the top 50 female glider pilots in the UK, said: "I've always really loved planes. I got a free flight at the Gliding Centre in Husbands Bosworth and I've never looked back.
"Gliding uses the same naturally occurring currents of the air that birds use to fly. You do not need any prior experience to start gliding and it's available to anyone, subject to some height and weight restrictions.
"Everyone should have a go."