Business centre and self-storage company in Leamington wins prestigious European industry award
Squab Leamington has been named Independent Store of the Year at an awards ceremony in Rotterdam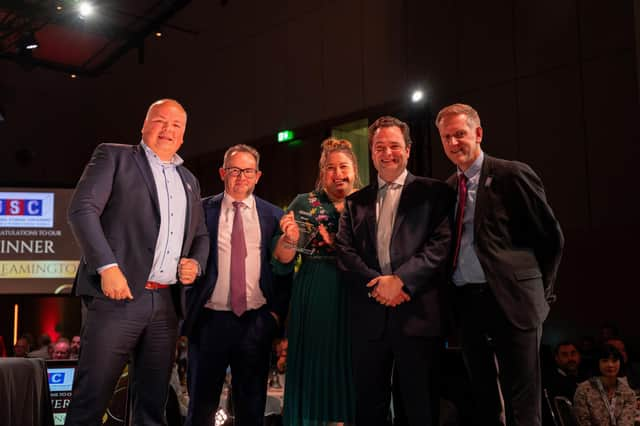 A business centre and self-storage company in Leamington has been presented with a prestigious European industry award.
Squab Leamington has been named Independent Store of the Year at the Federation of European Self Storage Associations (FEDESSA) Awards in Rotterdam.
Squab - which also has centres in Evesham and Rubery in the West Midlands as well as Stowmarket, in Suffolk - was not only recognised for its storage facilities, but commended for its commitment to sustainability.
The award comes on the back of a strong period of growth for the company after it announced the purchases of sites at Tournament Fields Business Park, in Warwick, and in Bridgwater, Somerset, which are set to launch next year.
Squab Leamington, based at Squab Hall Farm, was launched in 2005 as the farm diversified into domestic and commercial self-storage, led by directors Emlyn Evans and Alex Henney.
Alex said: "We are incredibly proud to be presented with such a prestigious European award.
"Our application was focussed on the sustainability of our Leamington site rather than pure business metrics as this is something that is very important to us.
"Squab's farming background means that we have always been mindful of sustainability and achieving net zero across all our sites, and we are pleased to have been recognised for this.
"We are extremely proud of all our sites, which not only act as fantastic self-storage facilities for both individuals and businesses, but also vibrant community hubs for local businesses to thrive.
"We are now looking forward to launching our Warwick and Bridgwater sites next year."