Celebrity performance poet Dreadlock Alien has been inspiring pupils at a Rugby school.
Richard Grant, who was the 10th Poet Laureate of Birmingham, visited Northlands Primary School as part of World Book Day.
He encouraged children to write poems with his unique, beat-boxing, rhyming, high-powered performance, first in a whole school assembly, then by meeting children in their classes.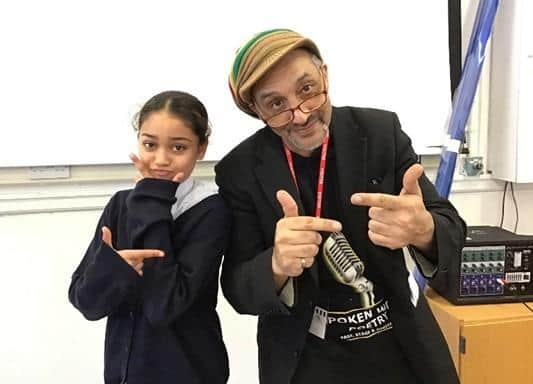 The visit was extra special to one student, Aaliyah, since she has a family connection with Rugby-born Dreadlock Alien.