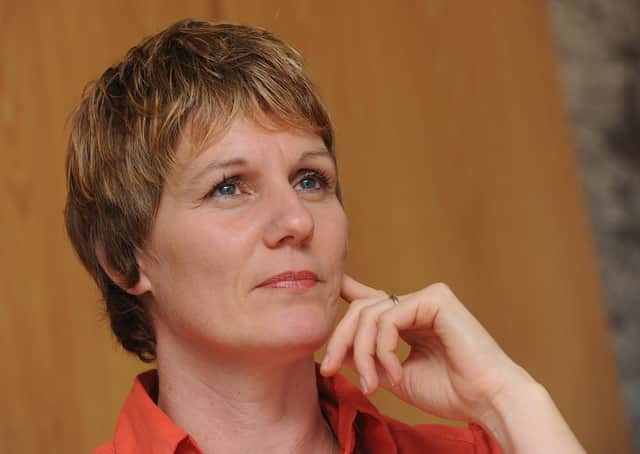 Louise Bennett, chief executive of the Coventry and Warwickshire Chamber of Commerce.
It's fair to say that the economy in Warwickshire has generally stood up well in the face of the political uncertainty that we have all had to bear, and I think we were all hoping for a March Budget that can deliver for business, writes Louise Bennett, chief executive of the Coventry and Warwickshire Chamber of Commerce.
It comes on the back of the final Quarterly Economic Survey (QES) of 2019 that showed, for the first time in a long time, a flattening picture for companies in our region who, despite that, remained confident.
Our policy officer, Sean Rose had the opportunity to present the latest QES report to the Chancellor on behalf of businesses in Mid-Warwickshire. We hoped that our findings would reflect what he is hearing up and down the country and that this would be factored into his plans for the Budget in March and might result in some of the up-front costs to doing business being scrapped or reduced.
Former Chancellor of the Exchequer Sajid Javid. EMN-190525-194344009
It's those costs that are the biggest barrier to investment and growth for companies right across Warwickshire and, while there are individual policies that we continue to lobby on, this should be the guiding principle for decision-makers in Government.
Sadly, the Chancellor that Sean presented the report to was Sajid Javid and in only a matter of days after that he had resigned his post and was replaced by Rishi Sunak MP.
We all understand that there will be cabinet reshuffles by Governments of all persuasion but it's most unfortunate that, at a time when we are crying out for certainty and direction, that there is a change to such a key role with only a month to go until the Budget.
That said, we wish Mr Sunak all the very best in the role and I am sure he will want to take the opportunity to hear from business both in the short, medium and long term to gauge what companies need to create wealth and jobs, which are crucial to the wellbeing of the country.
In terms of your local diary, next month sees the Chamber's inaugural Big Business Lunch taking place just down the M6 at the Ricoh Arena. The event, which includes a morning expo, will hear from Sebastian Coe who has enjoyed an illustrious career as a sporting hero, a politician and as the person responsible for delivering the Olympic Games in London 2012. With City of Culture in Coventry in 2021 and the Commonwealth Games in the region in 2022, Lord Coe is the ideal person to hear from in terms of how we prepare, deliver and leave a legacy from such incredible events You can book your place at www.cw-chamber.co.uk/events