Sport fans travelled to the hallowed turf of Rugby School to celebrate a weekend of play with veterans and amateurs.
Rugby MP Mark Pawsey led the Parliamentary squad for a special game against a team formed from Rugby's home.
They took part in a series of games during the sport's 200th anniversary celebrations.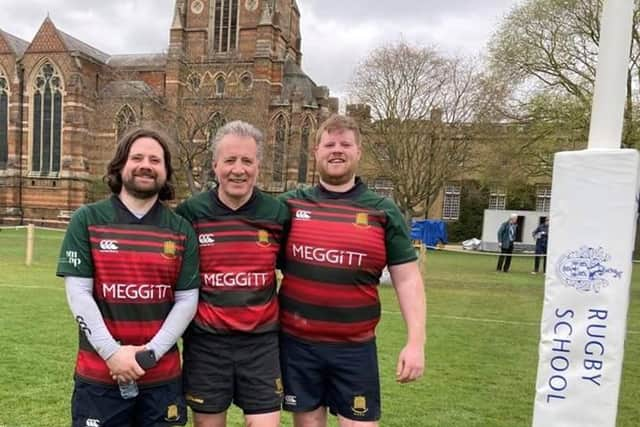 One of those teams was the Commons and Lords Rugby Union Football Team, who were playing against a team of locals made up of players from the Old Laurentians, Rugby St Andrews RFC, Newbold-on-Avon RFC, AEI Rugby, Rugby Welsh and Rugby Lions as the Rugby & District Veterans, brought together by Ian Myers.
Players from across the town put aside old rivalries for the day to take on the Parliamentarians and the teams played a version of 'golden oldies' rules, which is the format used by the Commons & Lords when playing against other parliaments.
Mark said: "I was really pleased to be able to play for the Commons and Lords team once again on the world-famous turf at Rugby School, where the game of rugby began 200 years ago. It was a great day of celebrating the sport and the historic connection to my constituency, with hundreds of local residents coming along to support players and raise some money for two very worthy causes."
The game was one of three which took place as part of Rugby School's 'A Day of Rugby on The Close' last week.
"I think that we can all agree that the real winners today were everyone who enjoys the game, and the young people who will be supported by the Atlas Foundation and the 1823 Bursary. It was a really great day and a brilliant opportunity to see some great rugby played by both the next generation and some of us 'golden oldies.' I'm really grateful to Rugby School and all those involved in making this event happen."