Creative juices are flowing and friendships blooming at a thriving Rugby community.
Green-fingered residents of Houlton have joined forces to design their very own community gardens.
The gardens are situated in front of the allotments which opened to residents last year and the formal open space which is set to launch this spring.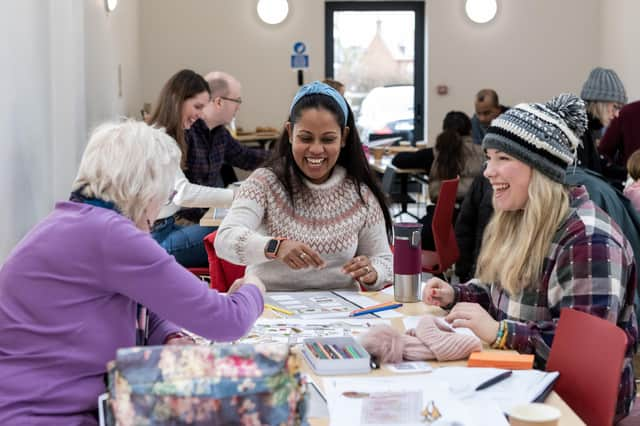 The session, hosted by Houlton's Master Developer Urban&Civic was well attended by residents of all ages and backgrounds and gave people the chance to influence the look and layout of Houlton's community gardens.
Michael Robson, Houlton resident, avid gardener and allotment holder volunteered to help assist with the facilitation of the session around the Community Gardens.
He said: "I can't wait to see the ideas that people have for the Community Gardens and hopefully we can get as many people involved as possible when we make the plans become a reality later this year."
Expert facilitator Christopher Clifton from Houlton's lead landscape architect Bradley Murphy Design was on hand to lead the interactive session and inform and advise residents on how to plan, plot, and plant the perfect community garden.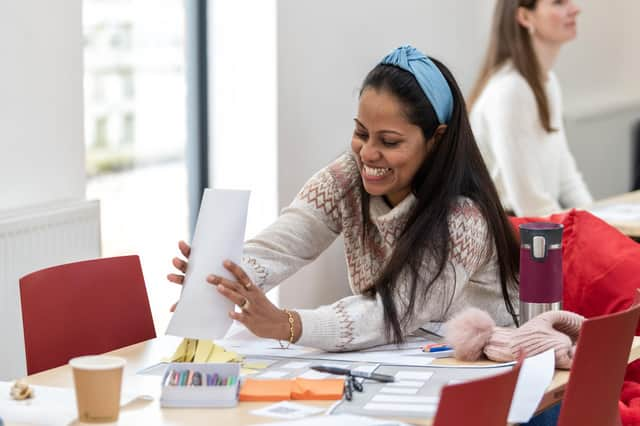 Residents who attended were gifted a small memento of the occasion, consisting of sunflower seeds in a pot, alongside instructions on how and when to plant them.
Attendees were also given a tour of the gardens themselves and treated to a flower-themed cupcake courtesy of Houlton allotment owner Laxmipriya, owner of Inclusive Bakes.
Those who couldn't attend were given the opportunity to submit their ideas digitally and those designs as well as those created at the event will be shortlisted by an expert panel. The entire Houlton community will then be given the opportunity to vote for their preferred design.
Sonia Nakra-Norman, Community Development Lead, said: "It was a joy to lead this wholesome session with our residents and I can't wait to see the gardens bought to life from everyone's fantastic designs.
"After all, it's no secret that if successful, a community garden has multiple benefits, they allow for the creation of social bonds, improvements in mental health, and build a greater feeling of community. These connections help empower residents and allow them to feel connected to their neighborhoods."