A Crick mother whose baby bump turned out to be a rare cancer has gone on to help and inspire others.
Sophie Cheetham and husband Matt were devasted to learn there was no baby at their 12 week scan.
She had a molar pregnancy in 2019 and learned the mass was growing rapidly. She had it removed and was lucky to not need chemotherapy.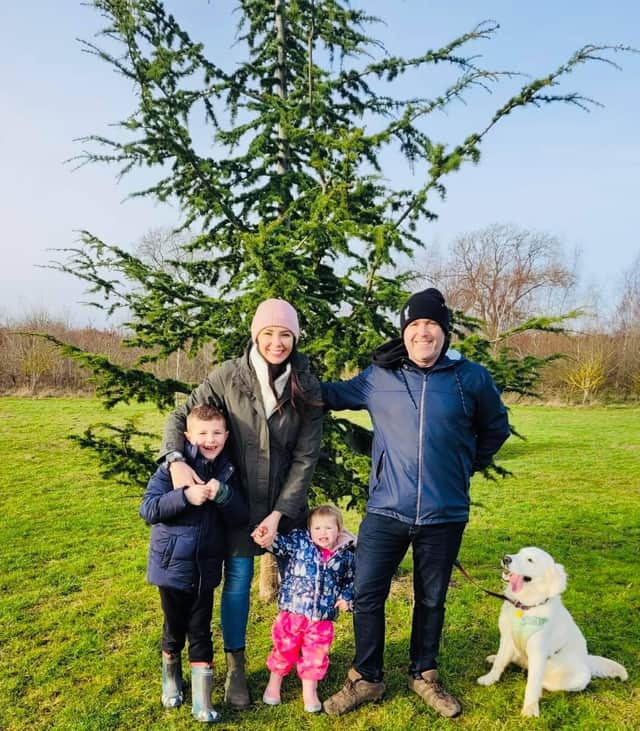 Sophie said: "To go from expecting a new baby to potentially fighting cancer is terrifying, especially when you are labelled with a disease you have never heard about."
She beat the cancer and went on to have a little girl, a brother for Charlie.
"As I sat playing peek-a-boo with my 15-month-old baby Isla, she lunged towards me and gave me the biggest squeeze," said Sophie.
"I suddenly felt full of emotion for the rainbow baby we lost after I had cancer, but it made me realise how far I had come."
Sophie followed Slimming World back in 2016 after her son was born.
"I'd got to the heaviest I had ever been and knew I had to make a change as the usual patterns of weight loss was getting me nowhere but making me miserable," said Sophie.
"I went ot my local Slimming World group and have not looked back."
She took her young son along with her and was instantly greeted with a warm welcome.
Sophie said: "This is not a 'diet', it's a way of life, nothing is off limits and it's really easy to understand."
She said she was even able to enjoy chocolate if she counted them as Slimming World 'syns'.
"It seemed to good to be true," Sophie went on.
"The weeks went on and I achieved my goal to lose 2.5 stone. I was feeling the best I had felt in a long time."
In 2019, the couple were thrilled to be pregnant.
Sophie said: "I felt angry. How could my body turn my baby into a tumour?
"We did fall pregnant later on and it was a scary time. Sadly our little miracle lost its heartbeat which resulted in more surgery and loss."
Then coronavirus hit and Sophie said she spiralled and completely lost who she was mentally and physically.
The is when she turned back to Slimming World, but this time she joined online.
She said: "It helped get me mentally focused and find a glimmer of my sparkle again.
"I fell pregnant again in 2020 in the mist of covid and our little shining rainbow Isla arrived safely in 2021. And what a miracle she is."
The determined mum went on to lose three stone and has gone on to become a Slimming World consultant.
She said: "I am now running a brand new sparkly friendly group on a Thursday at Houlton High School at 5.30pm and 7pm. We have lost over 50 stone as a group in five weeks and I am absolutely loving being a cheerleader for my amazing members."
Sophie concluded: "Life can serve you some bitter lemons, but I am using those lemons to make a food optimising delicious lemon pie that I want to share!"