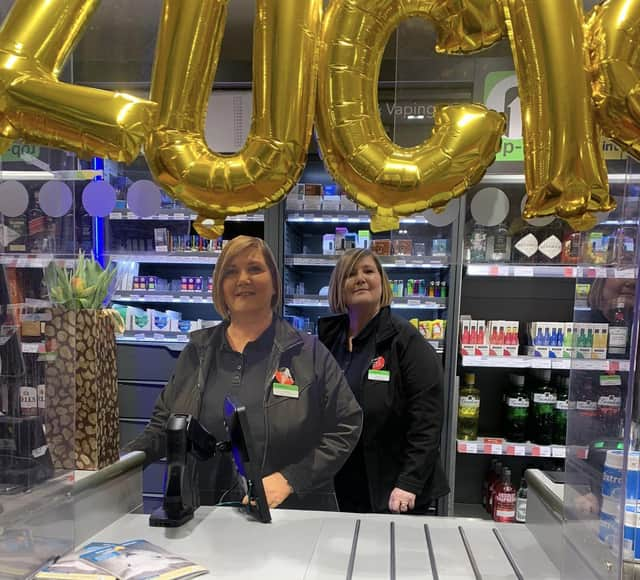 Visitors to Crick Co-op were seeing double when they popped into the shop on Friday.
Friends and colleagues of store worker Lorna Magee surprised her with a cardboard cut out of herself as part of her leaving gifts.
She spent 13 years working in the village shop and was a big hit with customers who took to social media to share happy memories and comments about her.
Lorna said she enjoyed her time working at the Co-op.
She said: "We are moving to Worcestershire and I hope I will come across as many lovely customers as I have in Crick."
Linda Deavy was responsible for the cardboard cut out idea.
Colleague Chloe Smith said: "We wanted to say goodbye and good luck to our lovely Lorna.
"Ater 13 years with her, why get a boring card when we could give a whole cut out?"