Did you spot him? Prime Minister Rishi Sunak seen in Rugby
It turns out that the Prime Minister wasn't here for that long...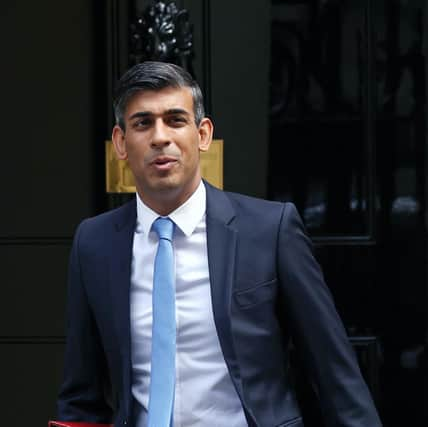 For those people who contacting us, saying they thought they saw Rishi Sunak in Rugby today – the answer is yes, he was here!
Eagle-eyed readers have also taken to social media to say they'd seen the Prime Minister.
And eagle-eyed they needed to be – it turns out that he only stopped briefly at the railway station, where he got a car to the University of Warwick. And it was there that he made the announcement that the UK would re-join the EU's research scheme, Horizon.
The university said he chose to make the announcement there, due to its "world-class reputation for science and innovation, and has close ties with research partners across Europe".
During the visit, he was given a tour of the university's International Manufacturing Centre, where he was shown cutting-edge 3D printing and scanning technology, and spoke to researchers about their work.
The Prime Minister also met students at the university.
Professor Emma Flynn, the university's Provost, said: "We were delighted to host the Prime Minister today and welcomed the opportunity to showcase some of the cutting-edge technology and innovation we have here at Warwick.
"The fact the Prime Minister chose to come to Warwick to make such a major announcement on science funding gives me a sense of enormous pride in our brilliant academics and researchers, who have built our reputation as a world-leading university on science, innovation and research over many years."