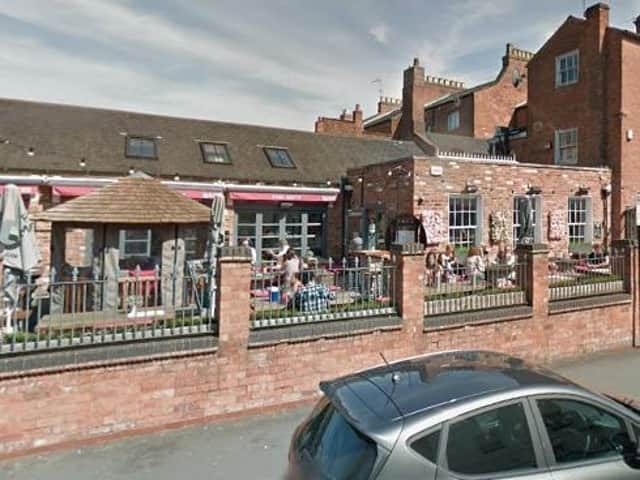 Drinkers sitting outside Fizzy Moon will have extra time to sup up after its owner secured a number of temporary event notices.
Drinkers sitting outside at a popular Leamington pub will have extra time to sup up after its owner secured a number of temporary event notices.
It means that those enjoying a beer or bottle of wine on the terrace of the Fizzy Moon, in Regent Street, won't be told to leave while those inside the pub are allowed an extra hour of weekend drinking before the premises close at midnight.
Owner Mo Kandola explained that the problem had arisen due to the current coronavirus restrictions.
He told this week's licensing and regulatory panel of Warwick District Council: "During this period of Covid-19 we are effectively having two closings. In the past, when we closed the terrace at 11 o'clock we could ask the customer to either finish their drink off or ask them to come inside. Because of reduced capacity inside we have been unable to do this which has caused conflict because we can't give them the option of coming in.
"We are not asking for a permanent licence. This is for an hour which just gives people a chance to drink up leisurely."
Mr Kandola applied for the extra hour this Friday [Aug 21] and then every Friday and Saturday until the end of September.
He added: "We put in a test application for July 31 and August 1 - two nights - and had no objections from anyone.
"We have consulted our immediate neighbours and they haven't objected. It's a well-run pub that has won two awards in the last two years. Whatever we do we always consult our immediate neighbours. They all understand this is a temporary solution to an issue we have."
The council's licensing panel, which consisted of three councillors, agreed to the application even though their own environmental health team objected.
Senior environmental health officer Peter Lawson explained: "Environmental health objects on the grounds that opening the outside seating area until midnight is likely to give noise nuisance to local residents arising from the sound of customers on the terrace.
"We will have local residents who have open windows and who are trying to sleep after 11pm. As you get later into the evening, the sound of that noise gets more apparent - it only needs half a dozen loud voices to become quite irritating."
But Mr Kandola agreed to monitor the situation and take action if the extra hour became a problem.
He said: "If we do get a number of complaints and it is an issue for local residents I will give that undertaking that I will revert back to 11pm because getting on with neighbours is far more important long term."