Explore creative minds behind iconic stars of comics and silver screen with new exhibition in Rugby
Exhibition includes a host of classic and collectable comic books, including the first issues of Spider-Man and Incredible Hulk comics, both created by Stan Lee, the mastermind behind a string of legendary Marvel superheroes
Watch more of our videos on Shots! 
and live on Freeview channel 276
Visit Shots! now
Explore the creative minds behind iconic stars of comics and the silver screen at a new exhibition in Rugby.
Treasures from the Aardman Animations' archive and rare comic books from the 1960s feature in Kapow - The Art of Making Comics and Film.
It traces the artistic journey from concept to comic strip and from sketchbook to the silver screen.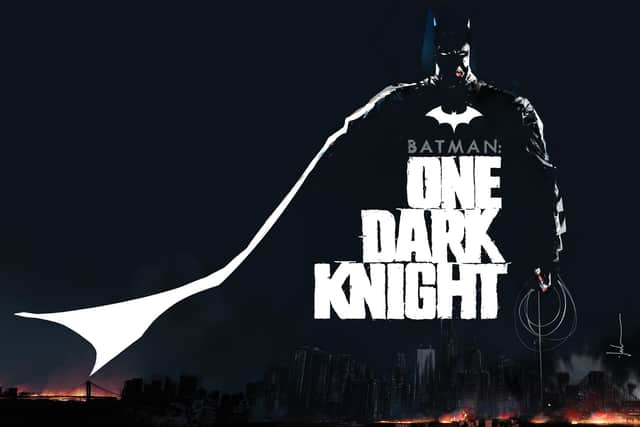 The exhibition, at Rugby Art Gallery and Museum, includes a host of classic and collectable comic books, including the first issues of Spider-Man and Incredible Hulk comics, both created by Stan Lee, the mastermind behind a string of legendary Marvel superheroes.
Kapow also includes works by leading lights of the comic book art world, including Ben Oliver (Judge Dredd, Wolverine), Ian Churchill (X-Men, Deadpool), Jock (2000AD, Batman) and Frank Quietly (All-Star Superman, Judge Dredd).
Iconic characters from British comics feature in the exhibition, with strips including Count Duckula, Danger Mouse, Roy of the Rovers, Bananaman and Desperate Dan.
And Rugby Art Gallery and Museum has teamed up with Aardman Animations to showcase models, puppets and concept art from the studio's archive, including the original model of Wallace and Gromit's motorcycle and sidecar from A Close Shave, the original Snowmanotron model from Wallace and Gromit's Cracking Contraptions, and the Morph resin puppet from the Epic Adventures of Morph.Kapow also includes concept art created by Bob Cheshire, who has worked on a string of Hollywood blockbusters, including Star Wars: The Rise of Skywalker, Guardians of the Galaxy, Doctor Strange in the Multiverse of Madness, and Jurassic World: Dominion.
Katie Boyce, Rugby Art Gallery and Museum's senior exhibitions and programming officer, said the exhibition charted the creative thread from initial idea to final production.
"The art of visual story-telling, whether comic strip or film, relies on the artist's ability to create engaging characters, convincing worlds and compelling narratives," Katie added.
"Kapow aims to challenge perceptions of what we traditionally think 'art' to be and considers whether the likes of Marvel and manga should be embraced in a similar way to Monet and Matisse.
"Working with Aardman Animations and Bob Cheshire, we have iconic pieces to display at the exhibition which chart the history of visual story-telling and the art which brings ideas to life."
Kapow - The Art of Making Comics and Film opens on Saturday, June 17.
During the exhibition, a model-maker from the Aardman team visits the Art Gallery and Museum on Tuesday, August 1, to hold a workshop, where visitors can create a clay model of either Morph, Gromit or Shaun the Sheep.
Artist Chie Kutsuwanda hosts a beginner's guide to drawing manga workshop on Saturday 1 July, while Bob Cheshire reveals the secrets to visual story-telling during a talk on Saturday, June 24, where he references techniques used in cinema classics such as Close Encounters of the Third Kind, Fargo and 2001: A Space Odyssey.
Kapow - The Art of Making Comics and Film runs until Saturday, September 9.