It has been a period of political change in recent weeks on the back of the local elections and we know that this change is going to continue in Rugby as we will have a new MP after the next General Election.
As most readers will know, Mark Pawsey is stepping down as our MP and means that, whatever the result, we will have a new representative in Parliament for the borough in the coming years.
The Chamber has always been and remains politically neutral as it is our role to work with decision-makers at a local, regional and national level to ensure the voice of business is heard.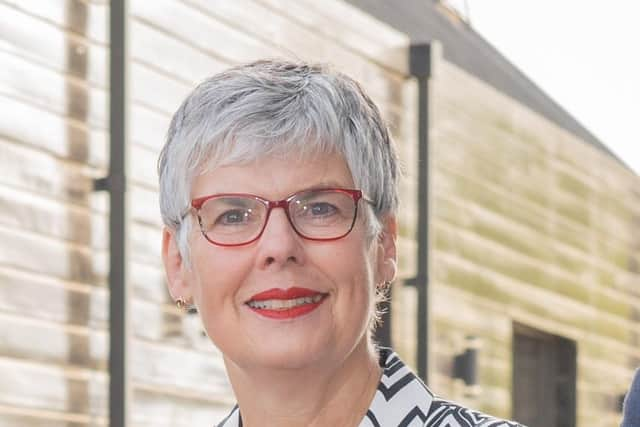 We provide a strong and effective voice for companies across the patch and that was really brought home during the height of Covid when the Chamber helped to convey the message from business of the type of support that was needed and where it was required most acutely.
We've always had a very healthy and positive relationship with Mark Pawsey, who has been a regular at our branch meetings and has always been true to his word in taking issues back to Parliament. In some cases, they are collective issues facing many businesses in the area or, indeed, very niche, individual matters for local companies.
Mark will, once again, be joining us at our next branch meeting on Friday, June 16, at WCG Rugby College and we'd welcome other local businesses to come along to join us and find out more about the Chamber and how they can get involved with the branch.
Our aim is to make a positive contribution to the local economy and to make sure the views of local businesses are understood to help shape the future of our area – so it's not a networking event but a chance to be part of that conversation.
I mentioned the local elections at the top of this column and we will continue to be in close contact with Rugby Borough Council around its plans for the town and the surrounding borough. In my view, there is a huge amount to be excited about and so much potential for
growth that it is vital that we are all pulling in the same direction from that point of view.
We'll also be joined by Karen Yeomans, Senior Economic Development Officer for Rugby Borough Council, who will give an insight into her role and how businesses can contribute to the development of the Rugby economy.
Nationally, the economy is struggling to grow. Thankfully, we look destined to avoid a technical recession and that can have a psychological boost for business.
However, there are still fundamental issues that need to be addressed – from skills through to the cost of doing business – and I am sure they will come up at our meeting in June.
Please do feel free to join us or get in touch with Sean Rose, the Chamber's head of policy, if you wish to attend or if you wish to find out more. He can be contacted at [email protected]