Funds will help provide sensory nature garden for Rugby primary school
Barratt Homes has donated £500 to Rokeby Primary School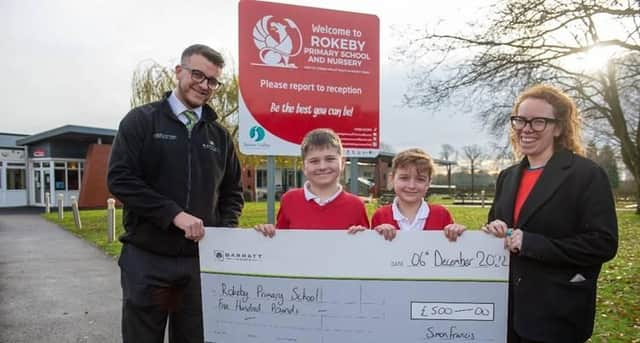 Primary school students in Rugby are looking forward to the launch of a new sensory nature garden.
Barratt Homes has donated £500 to Rokeby Primary School, near its Ashlawn Gardens development, to help create the area.
The developer's donation will help to ensure the school will be able to complete work on an area where students will have an outdoor classroom with an amphitheatre and room to work.
The funding will also help create a sensory area which will include raised flowerbeds with scented plants and a water feature.
Tess Doughty, teacher at Rokeby Primary School, said: "We are so grateful for the money. Having the outdoor earning space and sensory garden will have such a positive impact on our children. I can't wait to get started."
Sensory gardens allow schools to create a space that helps stimulate outdoor learning as well as the senses.