Good neighbours on a Rugby street will once again join for a small but mighty Pride event.
Batt Close Pride will be returning for its annual parade on Saturday, June 10.
The parade will light up the street from 3pm.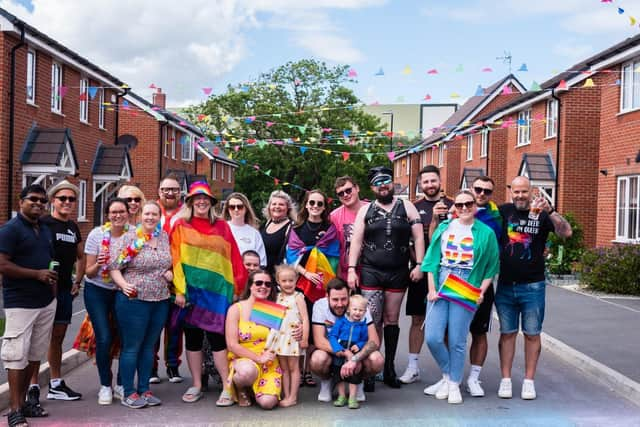 Last year around 40 residents in Batt Close – part of the Rochberie Heights development – marched together for 80 metres along their street. Each household created costumes and decorations to make their road shimmer and sparkle in Pride colours.
Batt Close resident, Rachel Bunce, said: "Batt Close Pride is for everyone – whether part of the LGBTQ+ community or an ally – and it shows that our community is a safe space for us all to be ourselves."
Following the parade itself, the neighbours will take part in activities including a dog show and refreshments