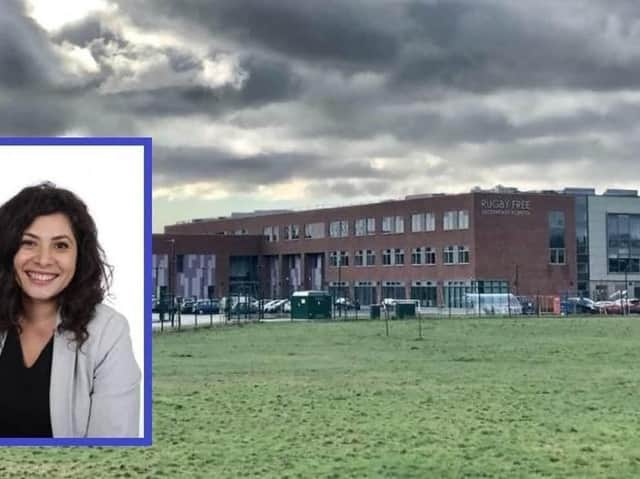 The headteacher of Rugby Free Secondary School is leaving next month, it has been announced.
Samirah Roberts (pictured) will be leaving the Trust in April 2023 after almost four years with the school.
A statement from the school said: "Learning Today, Leading Tomorrow Trust confirms that Samirah Roberts will be leaving the Trust in April 2023 after almost four years as Headteacher at Rugby Free Secondary School. During her tenure, RFSS was transformed and will continue to go from strength to strength. We are very grateful to Samirah for her service and wish her every success in her future career."
"Iain Green, Deputy Headteacher will be picking up the reins as Acting Headteacher over the next few weeks and we look forward to continuing our work with him and the wider staff team on the next phase of the RFSS journey."
Miss Roberts was appointed as headteacher after a recruitment process by The Learning Today Leading Tomorrow trust.
She was appointed acting head in 2019 before becoming permanent head and was credited with turning the school round after it had been rated inadequate in its first Ofsted inspection
Before she was appointed in 2020, Brenda Mullen, CEO, said: "The RFSS staff team is unrecognisable from last summer and this is almost entirely down to the dedication and commitment shown by Miss Roberts as acting Headteacher over the last six months.
"She has worked tirelessly to inspire students and staff alike and I am personally very excited to continue to work with such a committed, dedicated and hardworking professional."
Rugby Free Secondary School opened in 2016.