Historic pub near Rugby for sale with planning permission to convert into home
The Shoulder of Mutton is believed to be the oldest pub in Stretton-on-Dunsmore, but it has been shut for two years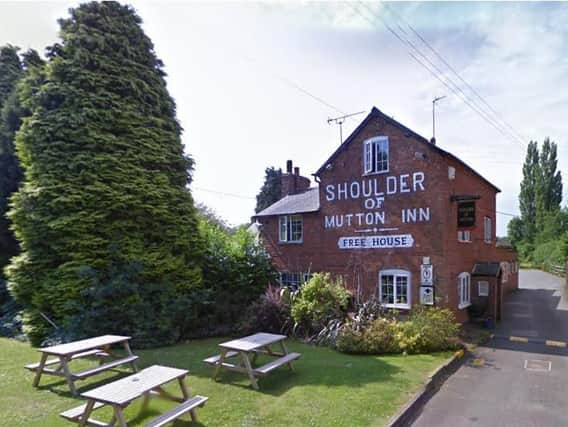 The Shoulder of Mutton in Stretton-on-Dunsmore has been listed for sale with planning permission to convert the pub to a five-bedroom house and the coach house to a one-bedroom unit.
For around 300 years the pub served the community - but it has remained unused since October 2018, when brewer Charles Wells attempted to find new people to run it as a pub.
Now estate agents Vaughan Reynolds are marketing the property for £550,000 - with a view that the new owner will convert it into a private residence.
The advert states the building offers the chance to create a: "Wealth of spacious accommodation over three floors, including a number of aesthetic changes externally to make this once village pub, into a striking family home.
"The new owners will have the option to fit the property out to their exact specification, creating a totally unique home suited to their every need."
According to the Stretton-on-Dunsmore History Society, the Shoulder of Mutton is the oldest pub house in the village, with deeds dating back to 1757.
The history society also state the pub was re-built in 1820 and then again in 1949 following the collapse of a supporting wall after being driven into.
Owing to post-war austerity, much of the original fixtures and fittings were re-used together with other recycled material when the pub was rebuilt in 1949.
Rugby Borough Council's planning committee granted permission for the changes on July 17 this year.
The borough's Local Plan does not allow for the loss of a site and/or premises currently or last used for a local shop, post office, public house, community or cultural facility or other service that contributes towards the sustainability of a local settlement.
An exception to this rule is made where there is alternative provision and/or the continued use of the site for community purposes is not viable.
In this case the developers successfully argued that the Oak and Black Dog pub in the village is centrally-located and being run successfully - meaning the loss of the Shoulder of Mutton would not harm the community.
A report prepared states: "The marketing campaign failed to identify any prospective pub operators who were willing to take the commercial risk in acquiring the property and the business is proven to be unviable."