A Houlton business is helping to bridge the gap between home and work for residents, entrepreneurs, students and professionals
Co-working space The Exchange has now announced plans to better serve the community with longer opening hours.
The Office for National Statistics recently revealed that in the past year, the number of home workers, co-workers and hybrid workers have fluctuated from 25-40%, with those aged 34 to 44 likely to avoid travelling to the office, seeking other solutions such as home working and local co-working.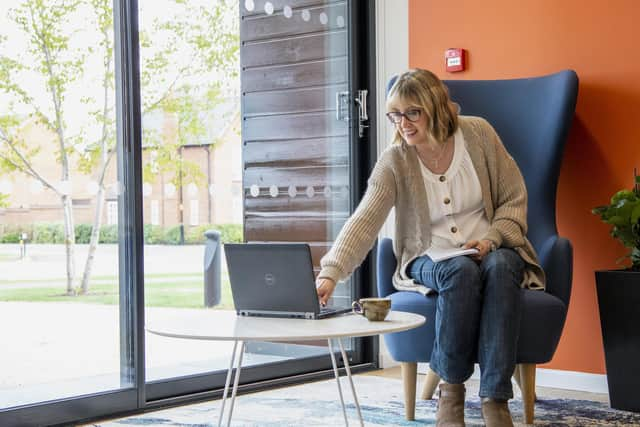 The Exchange offers bookable meeting spaces equipped with full conference facilities, including a large screen, camera, microphone, and speaker system, offering all the modern-day luxuries of an office space. There are also hot desks, breakout spaces, soft seating, kitchen and high speed wi-fi available.
The extended working hours, now 8am-6pm from Monday to Friday, allow both the early bird and evening worker to use the space as it suits them.
Harriet Nicholls, Development Manager at Urban&Civic said: "We're delighted to facilitate community and business collaboration at Houlton, in response to the overwhelming change to our working practices. Now the wider Rugby community can apply to become a member of The Exchange.
"Our new resident-led group, Houlton Professionals, meet quarterly to share their top business insights and hear from guest speakers.
"The Exchange helps bridge the gap between home and work, providing a comfortable but versatile working space that can adapt to best suit your needs."