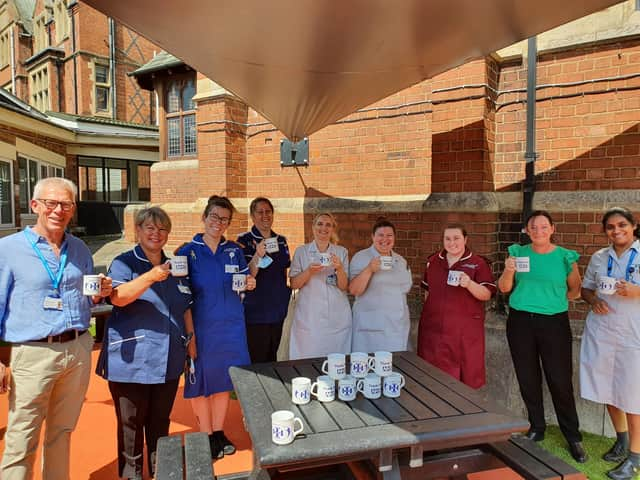 Hundreds of NHS heroes who worked tirelessly throughout the coronavirus pandemic enjoyed a thank you meal at Rugby's Hospital of St Cross.
Last year the Friends of St Cross received a donation from the organisers of the Heroes Ball.
The ball was planned to be an event for the benefit of staff and volunteers at St Cross, but it had to be postponed as a result of surges in the pandemic.
Organisers donated the money to The Friends specifically for the benefit of staff and volunteers.
They chose to have a meal in the hospital's restaurant and The Friends Trustees decided to match the funds donated and offered vouchers for a lunch consisting of a turkey batch with all the trimmings followed by a Christmas pudding and a drink.
The Friends also bought and distributed 200 mugs printed with the 'Thank You NHS' and Friends logos to all departments.