Is it a bird? Is it a plane? No it's a pie!
British Pie Week ends on March 12 and to celebrate, Holland's Pies surprised some lucky pie fans with pie deliveries like no other … BY DRONE! The drones delivered pies from its 'Dining In' twin pack range, getting as high as 200ft to zoom across the sky and do the door step drops.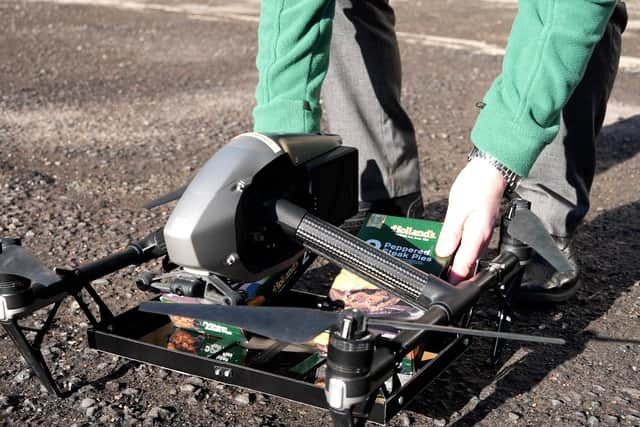 A selection of lucky pie lovers were surprised with a special delivery this week as proper Lancashire baker, Holland's Pies, took to the skies and delivered its pies to them BY DRONE!
The innovative 'Pie in the Sky' service was launched to mark British Pie Week (March 6-12) – one of the most anticipated weeks of the year – and stunned the pie-loving-public as their favourite pies took flight.
Drone food delivery is a much-speculated topic, with lots of debate about how and when it could become a reality; this cutting-edge delivery technique, a first for Holland's Pies, saw its pies transported 200ft in the air, and zooming across the sky to make extra-special door stop drops.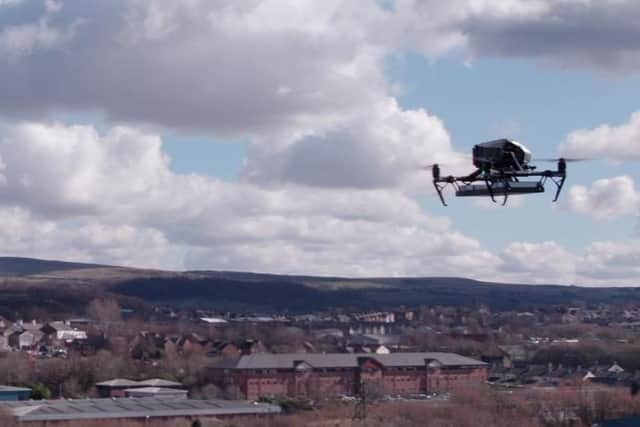 The winners received a collection of pies from the brand's recently launched 'Dining In' twin packs, which come in Steak and Gravy, Chicken and Gravy, Chicken Balti, and Peppered Steak varieties. Lovingly made with a shortcrust base and puff pastry lid, the mouth-watering range is perfect for those looking to recreate the dining out experience at home, and tuck into a delicious dinner any night of the week.
Heather White from Blackburn, one of the recipients of the drone deliveries, said: "I thought the drone was fabulous! It was very exciting to see and was absolutely amazing – I was flabbergasted that Holland's had done it. Mash, peas and gravy is what I'll be having with my pie tonight!
"When I saw that Holland's were testing drone deliveries I couldn't believe it and knew that I just had to get in on one. It definitely turned some heads when it flew down the street, and I'm already looking forward to cooking the pies and enjoying the taste."
Leanne Holcroft, brand manager for Holland's Pies, said: "We're always looking for new and innovative ways to bring pies and smiles to our loyal customers, and our drone deliveries have had just the reaction we were hoping for. Who knows, maybe pies in the sky could be the future of our delivery service in years to come!"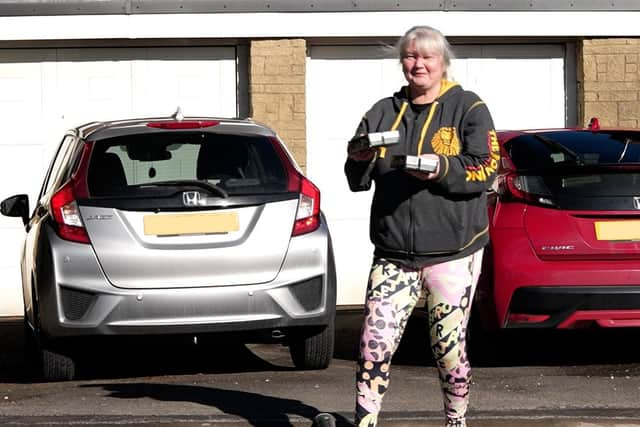 Holland's Pies is the UK's #1 best-selling frozen pie brand[1]. Its 'Dining In' twin pack range is available in the frozen aisle at Tesco, Sainsbury's, Morrisons, and Iceland stores nationwide. To find out more about its tasty pies and puds, visit www.hollandspies.co.uk website.