It's bean a while but Rugby's second Starbucks is back on track
Speculation has been rife since work ground to a halt on Rugby's new Starbucks at the old Avon Mill pub site.
Watch more of our videos on Shots! 
and live on Freeview channel 276
Visit Shots! now
In November last year, the Advertiser was moved to write that 'Better latte than never - Rugby's second Starbucks takes shape on site of former pub' – with permission for a drive-thru having been given in 2019 and then approval of Starbucks signage for the building agreed in September last year.
But despite the new building existing and work under way on the car park, everything stopped.
Starbucks refused to confirm its plans at the time but in recent weeks, work has begun again and a banner attached to the perimeter fence has shown it will – much latte than expected – be the town's second outlet, the other being at Elliott's Field.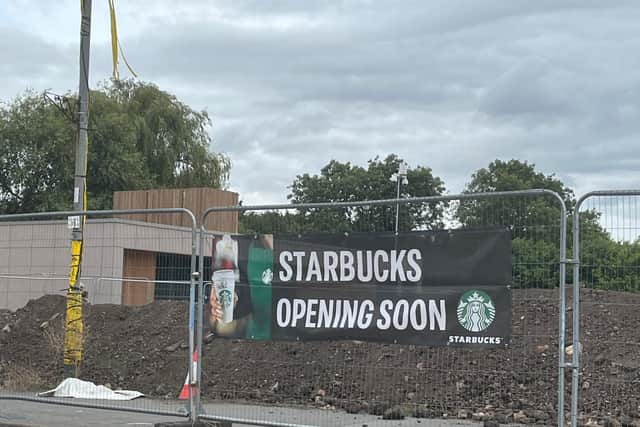 The Avon Mill site is complicated.
A separate application for a three-bay tyre service centre was approved in October 2021 and would use the same access off Hunters Lane as the drive thru.
In April this year a plan was approved for six electric vehicle charging points for users of the tyre centre – and the coffee shop.
As visitors to the tip know, turning out of Hunters Lane is already a challenge but adding to the consideration of how that area will develop, the county council is planning major changes for the stretch of Newbold Road that runs past the site.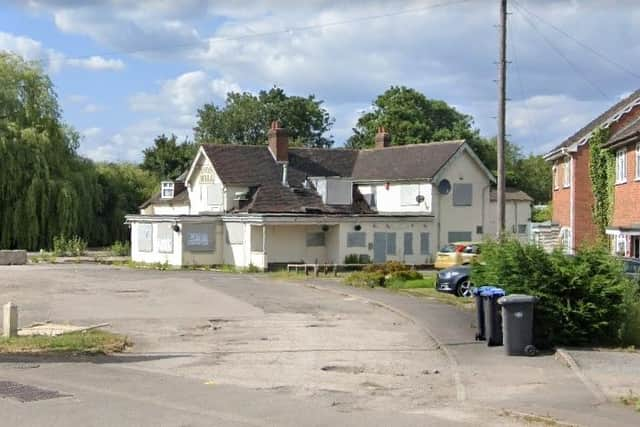 The plan is to enlarge the Avon Mill roundabout, widening its approaches and exits – and create a new roundabout in place of the problematic Newbold Road/Hunters Lane junction.
There would be a dual carriageway to connect the roundabouts and put in place a new segregated foot and cycleway with a bridge over the river with particular focus on safe access to Avon Valley School.
The new developments at Avon Mill have been designed to dovetail with these changes, though the Advertiser reported in June this year that the county council was facing delays in securing the funding to be able to start the project.
A progress report for the county's communities overview and scrutiny committee showed the project to be flagged as red with 'high' risks in relation to technical, environmental and financial aspects.
The narrative stated the council's aim of submitting an outline business case this summer but 'delays in DfT responding to prerequisite work and flood modelling suggest this might now be later'.
Tristan Hall, a member of the county's project and programme management team, told councillors time was of the essence.
He said: "We are seeking funding through the business case process from DfT and looking to submit the outline business case by the autumn.
"We need to ensure we are on site and starting work in March 2025 at the latest to secure that funding so there is some challenge around that."
After their reluctance to outline their involvement in November, we invited Starbucks to comment again this week and a spokesperson said: "We look forward to bringing the Starbucks experience to more customers in Rugby in the future and will be in touch once we have more specific plans to share."