A heartbroken mother's life-saving mission has seen the 52nd defibrillator installed in Rugby town centre this week.
Naomi Rees Issitt has just unveiled the latest defibrillator at Rugby Theatre Bar in memory of her 'inspirational' son Jamie.
The 18 year old Rugby College student suffered a cardiac arrest on New Year's Day while out with friends.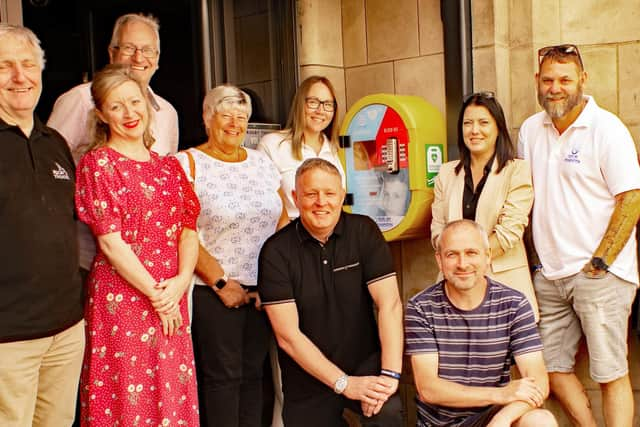 He later died in hospital on January 5.
Naomi said of the latest equipment that features Jamie's face: "There is nothing I can really say about this one; our beautiful Jamie is saying it all himself
"Jamie continues to shine bright across our town."
She said designing the special cabinets has been hard.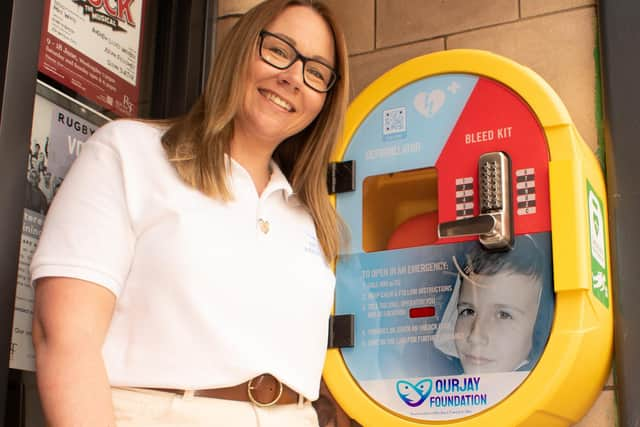 "I am very proud of them and unbelievably proud of our boy," added Naomi, who lives in Wolvey.
"Thank you to WEL Medical Limited for supplying our amazing new bespoke cabinets for us. Also, thank you to James at JRP Electrical Services, who installed the newest accessible defibrillator for OurJay completely free of charge. James has been a huge support to us and we are very grateful to him and all the team at JRP."
Jamie was a popular student who was 'loved by everybody'.
His mum added: "We feel like Jamie's legacy is continuing through the changes he's making,"
This defibrillator is registered on The Circuit, fully emergency ready. Upcoming CPR/AED awareness drop in session to be held at Rugby Railway Club on July 22, 10am-1pm, all welcome.