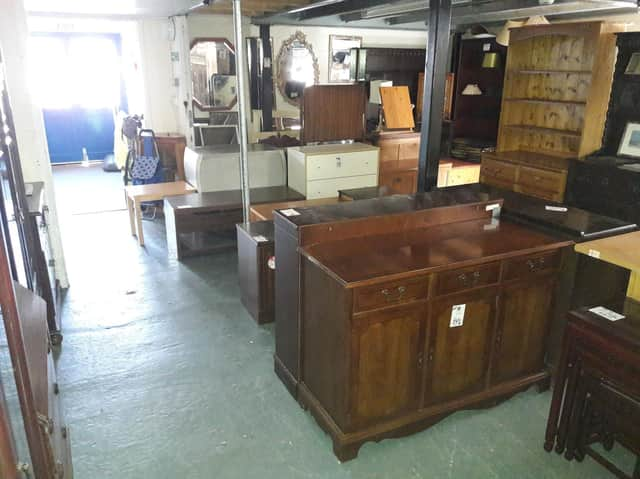 Kenilworth Lions furniture store.
Kenilworth Lions furniture store is back open - and trading has been going well.
The store reopened on August 1 with changes and special protocols introduced to keep customers and Lions volunteers safe.
But the charity said customer feedback has been 'most encouraging'.
Excess stock has been moved out of the store to an offsite location, enabling the remaining items to be spread out, with wide aisles for one-way access round the store.
Contactless card payment is preferred, although cash payment for items is still accepted.
John Whitehouse at Kenilworth Lions said: "Customers are able to take purchases away in their own vehicles the same day, or alternatively we can arrange delivery of larger items during the following week.
"We can accept donations of items brought to the store when we're open, but we're not yet able to offer a collection service from people's homes - we hope to be able to reintroduce this service shortly.
"With other second-hand furniture outlets in Kenilworth closing their doors, the message from Kenilworth Lions is that they're definitely open for business, and intend to stay that way."