Leaders of the three political groups on Rugby Borough Council have committed to working in harmony with the authority's balance of power delicately poised.
Thursday's annual meeting of full council saw Councillor Derek Poole (Con, Wolston & the Lawfords) step up to the role of leader – he had served as deputy to predecessor Seb Lowe who lost his seat in this year's local elections.
As the biggest party with 21 out of 42 seats, one short of a majority, the Tories remain in charge and fill all six cabinet positions that oversee the running of the council's major services.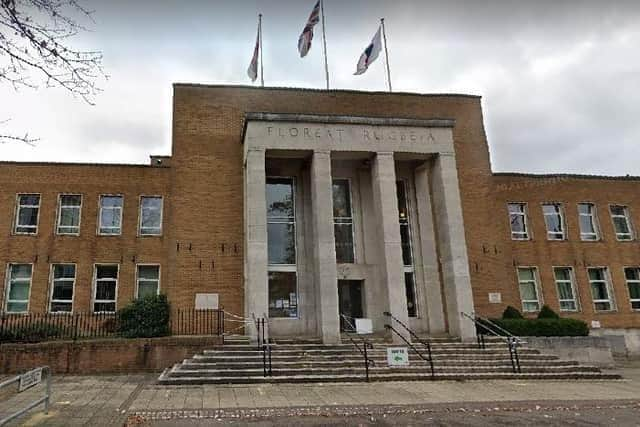 However, with Labour having 12 seats and the Liberal Democrats nine there is the potential for big decisions to be tied, in which case the casting vote would fall to chair and new mayor Councillor Maggie O'Rourke (Lab, Benn).
Despite all that, a conciliatory tone was set in during new Labour leader Councillor Michael Moran's (Admirals & Cawston) tribute to the work of former Rugby mayor Tom Mahoney.
"Tom said to me during his leaving drinks that we are here for only two things," said Cllr Moran.
"One is to serve and represent the needs of our residents, and sometimes politics gets in the way but it shouldn't.
"Secondly, he said we were here to make sure each resident has the opportunity to make their life better.
"In the new status we have as a council, in no overall control, with the need for greater collaboration and cooperation, it would be wonderful if we could heed the words of Councillor Tom Mahoney in all regards."
Liberal Democrat leader Councillor Jerry Roodhouse (Paddox) likened the council to " a dysfunctional family" that sometimes falls out when they are all gathered while retaining a "common bond" – in this instance the best interests of the people of Rugby.
He said: "As Councillor Moran touched upon, we are moving into a different political world. I think we all recognise there are opportunities on which we can work together as we move forward with this no overall control situation.
"I suppose I am fortunate as one of the old hats, we have been in this position before. It is nothing new to the borough.
"Politics will get in the way. There will be a barney at budget time, Derek, because you won't agree with me and I won't agree with you, but we might find something in the middle that we can all agree on."
As he made those closing remarks, Cllr Poole nodded his approval and said: "Yes, common ground."
Meanwhile, Cllr Moran paid tribute to ex-Conservative leader Mr Lowe.
"Whilst having a very different political ideology, and hopefully a very different political style, I do want to place on record my respect for his time leading the council during the Covid pandemic," he said.
"I know from councillors who worked with Councillor Lowe at that time that he put in a lot of effort. Combining that with family and his own work must have been quite a challenge."