Poundland said it is putting the finished touches to the extension and renovation it store at 19/21 Parade.
The extension will add a third more space to the store and create five new jobs.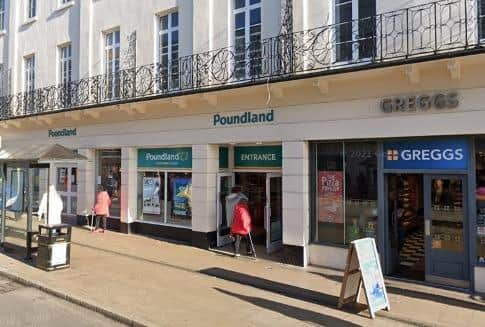 The revamp will be completed tomorrow (Saturday May 27) at 8am.
The extension will mean a larger Pep clothing and home offering of womenswear, menswear and kidswear, as well as chilled and frozen food, fresh fruit and vegetables and a selection of beers, wines and spirits.
Poundland director of retail, Darren Kay, said: "We love being in Leamington Spa. In fact, we've been here for over seven years and we know how much everyone loves their Poundland.
"That's why we've invested in an even bigger and better store. We wanted to thank everyone for their patience while we carried out the works while the store continued to trade.
"We really think it was well worth it. With the extension and full store refresh we have squeezed in even more amazing value under one roof across more categories than ever before."
"We really can't wait to officially reopen the doors at Leamington Spa store on May 27 when all the work is complete and can show off a new and improved shopping experience and wider ranges."