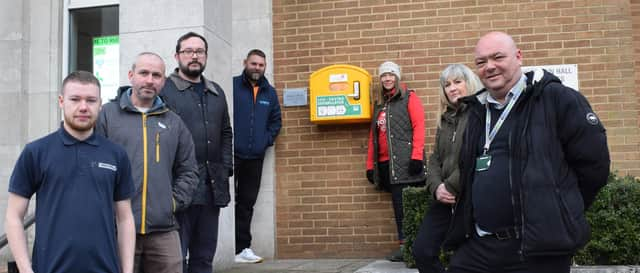 The Rugby mum of a teenager who died of a sudden heart attack has now helped provide life-saving defibrillators at council buildings.
Naomi Issitt has helped fund the equipment along with other Rugby charities through the OurJay foundation.
She lost her son Jamie, 18, to sudden cardiac arrest and has since made it her mission to provide defibrillator to as many locations as possible in his memory.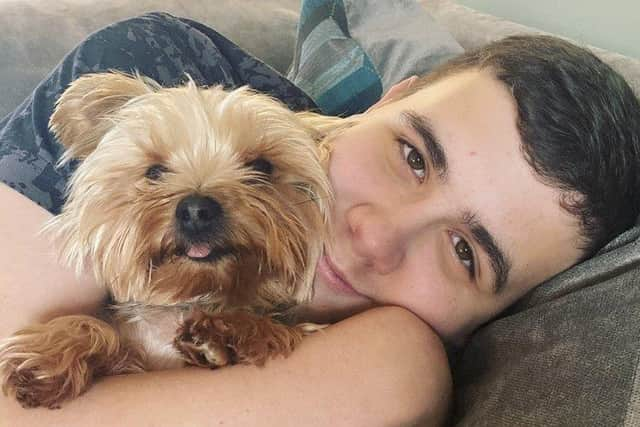 The Rugby College student's friends started CPR on him before an ambulance arrived, but were unable to use a nearby defibrillator as it was locked inside a school.
New defibrillators have now been fitted at the Benn Hall, the Queen's Diamond Jubilee Centre and Rainsbrook Crematorium, while the defibrillator at the Town Hall has been replaced.
A plaque next to each device installed at public buildings reads: "In memory of our amazing boy Jamie Rees. A real hero."The world would be a better place if it was full of Jamies - 'OurJay'."
Naomi said: "I am just so proud of Jamie."It's all down to our amazing boy that these huge changes are happening in Rugby and further afield. I just wish he was here to see the difference he is making."Rugby is becoming more and more heart safe by the day and we'll continue fighting for our Jay."The foundation has since campaigned for 24/7 accessible defibrillators to be installed at public buildings and has raised more than £50,000 - helping to install 28 defibrillators across Warwickshire and donate eight portable defibrillators to county communities.A defibrillator delivers a high-energy electric shock to the heart of someone in cardiac arrest. Access to a defibrillator within eight minutes of cardiac arrest increases the chance of survival by up to 70 per cent.The Rotary Club of Rugby donated £1,250 to the foundation for the defibrillator fitted at the Benn Hall and Rugby Rokeby Lions donated £1,000 for the defibrillator at the Queen's Diamond Jubilee Centre.The OurJay Foundation bought the accessible defibrillator was has been installed at Rainsbrook Crematorium, while the council paid for the installation of all the devices.The defibrillators have now been registered on The Circuit, the online national defibrillator network run by the British Heart Foundation in partnership with the St John Ambulance, the Resuscitation Council UK and the Association of Ambulance Chief Executives.Cllr Seb Lowe, leader of Rugby Borough Council, said the council was committed to supporting the OurJay Foundation's work and encouraging organisations in the borough to install defibrillators with 24/7 access."Sudden cardiac arrest can affect anyone at any time and quick access to a defibrillator can dramatically increase the chances of survival," Cllr Lowe said."By supporting a network of publicly accessible defibrillators across the borough, we can help save lives and promote the fantastic work of Naomi and the OurJay Foundation."To locate the nearest defibrillator, visit www.defibfinder.co.ukFor more information on the OurJay Foundation, visit www.ourjay.org.uk