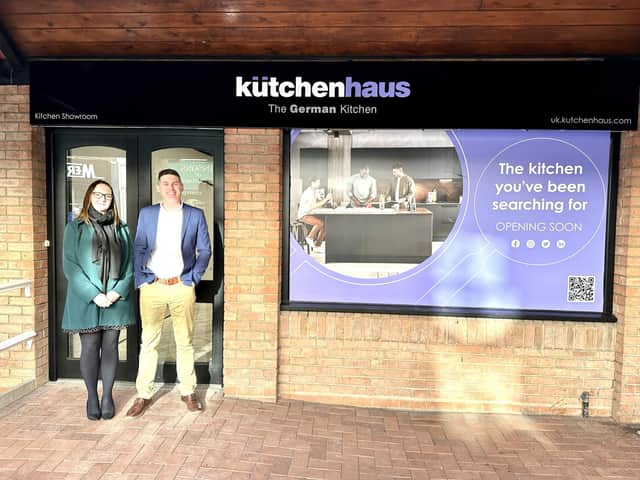 A new kitchen showroom run by a husband-and-wife team from Lutterworth is set to launch later this month.
Luke and Kate Wedgbury aim to showcase the best in German kitchen design, as a franchise of kitchen manufacturer Kutchenhaus, from their Church Street base.
The showroom will feature full kitchen displays with working demo appliances from a range of suppliers to showcase the most up to date technology. The new showroom will be a family-run business with Luke and Kate at the helm, while also employing two local designers.
Luke, who has had 24 years of experience in the sector, said: "We're located at 2 Church Street, so a fantastic spot surrounded by some of the town's best shops, cafes and restaurants. We're looking forward to welcome people through our doors and start to build a customer base."
The showroom will open on Monday January 30.