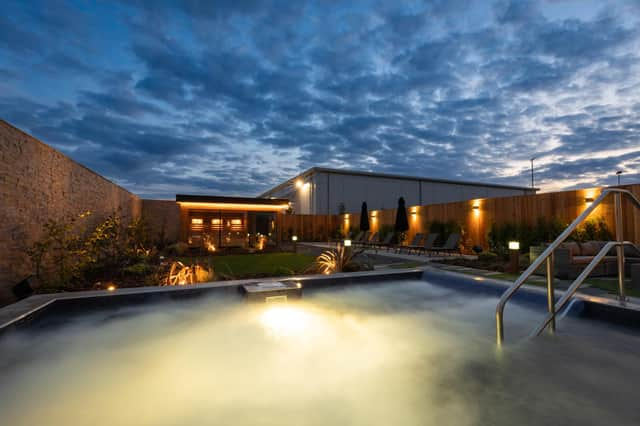 A brand new major leisure and fitness club has created up to 85 new jobs in Rugby.
David Lloyd Club is expected to generate more than £4 million for local subcontractors and companies.
Between 50-60 construction jobs have already been created, with a further 25+ job opportunities expected once it's fully operational.
The group has also confirmed they will explore opportunities to develop local community partnerships in and around Rugby over the coming months.
Work on the new luxury club began in earnest in autumn 2022 and is due to be finalised and open by this summer.
The club was granted planning approval in September 2020 following extensive consultation with the local community in 2019.
Jack Phillips, general manager said: "Work on Rugby's new David Lloyd Club is coming on well and we're so excited to share what we're creating here with the community of Rugby and beyond.
"We have a fantastic team of partners, suppliers and contractors who are working extremely hard day in day out to bring this new family-friendly leisure destination to life this summer.
"It's been wonderful to tap into the skillsets available on Rugby's doorstep and we look forward to engaging more with the local community as the development takes shape over the coming months."
It will feature cutting-edge facilities including a light and spacious 100+ station gym to help members not only achieve their fitness goals but to conquer their personal best.
There will be four bespoke designed group exercise studios including a hi-tech indoor cycling studio, high-energy studio, a mind and body studio and the David Lloyd Clubs exclusive Blaze studio.
There is also a clubroom with a family zone, an indoor soft play area for the younger ones, and a business hub. An outdoor terrace will offer a space for outdoor dining and drinking on warmer days and evenings.
Throughout the year members can look forward to members-only social events including chess clubs and book clubs.
Jack added: "We know that people of all generations will relish what the club has to offer, from the state-of-the-art gym, racquet and spa facilities to the clubroom and children's activities."