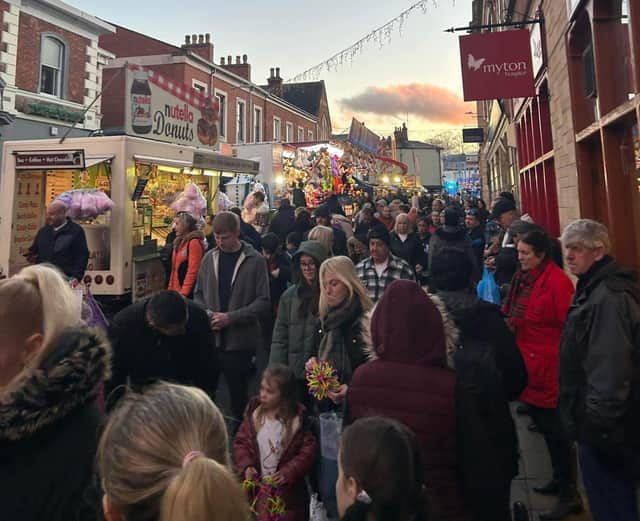 New life is being breathed into Rugby town centre with plans to revamp the market.
Rugby's historic market will be run by a specialist operator for the first time.
Rugby Borough Council has appointed CJ's Events to take over the running of the market with the launch date on Friday, February 3.
Cllr Seb Lowe, leader of Rugby Borough Council, said: "Recent consultations on our town centre regeneration strategy show strong public support for a revitalised market, and contracting a specialist operator will give it the best change of thriving.
"With their knowledge and experience, CJ's Events will bring a fresh look and new traders. And with the right support the market can bring a new generation of residents to shop with town centre businesses."
CJ's Events currently operates weekly markets at Warwick and Kenilworth, as well as various other specialist markets and events in Warwickshire and the West Midlands.The operator is working with current and past traders as well as bringing additional traders to increase the choice of produce at the market.The market is currently run by Rugby First, the not-for-profit Business Improvement District, which has supported the switch to a specialist operator.Jamie John Walker, Company Director at CJ's Events, said: "We are thrilled to have secured the contract for Rugby Market and look forward to working closely with Rugby Borough Council to bring new life into not only the market, but also the town."We are confident that we can deliver a quality market which will help drive footfall into the area, helping local businesses to thrive."The switch is one of the first changes Rugby Borough Council is making as part of the Rugby Town Centre Regeneration Strategy. The strategy sets out a long-term ambition to bring new homes and new retail, independent retail and leisure uses to the town centre, alongside shorter-term changes such as events and other "meanwhile" activities.CJ's Events are already working with existing traders to prepare for the transition. New traders can sign up at www.cjseventswarwickshire.co.uk or by contacting the company on (01926) 800750.Rugby market operates on Fridays and Saturdays.