A new tree has been planted in a Rugby park to mark the centenary of the Rotary Club.
Rugby Mayor Carolyn Watson-Merritt performed the planting in Caldecott Park with Keith Ward, president of the Rotary Club of Rugby.
The tree marks the centenary of the club which was formed in 1922 and held its first meeting at the Grand Hotel in Rugby, which is now the job centre in Albert Street.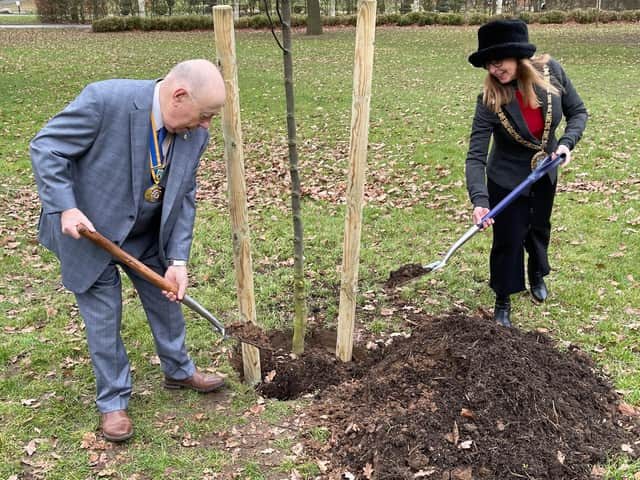 Keith said the tree was chosen with help and advice from the parks department at Rugby Borough Council.
He said: "We have planted a Judas tree which is the only one of that type in the Caldecott Park.
"Presently it is about three meters tall and will grow to about 30 meters over the next 40 years."
This was the final act in Rugby to remember the club's centenary.