The name of Coombe Abbey's Park's exciting new children's attraction has links to a princess.
Hermit's Hollow is the name of the play area created by Coventry City Council.
The theme of the facility, which opens in June, is based on a notable period of Coombe's nearly 900-year history when it was the residence of Princess Elizabeth, daughter of King James I in the early 1600s.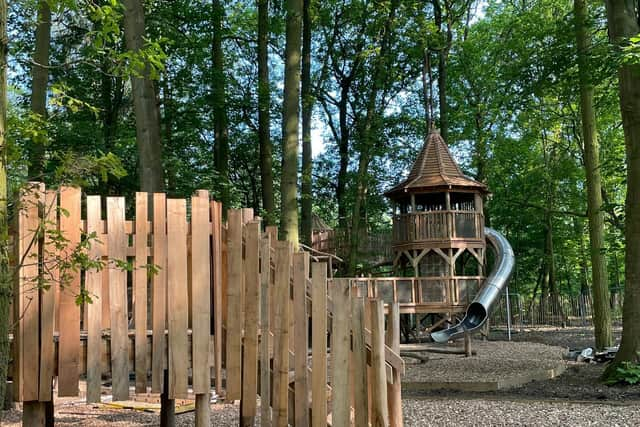 During her time there, the princess was gifted an 'island' within the grounds where she ordered the creation of a cottage for a widow and her children, where fowls would be kept, and it was given the appearance of a type of building known as a hermitage.
Ron Terry, Group Operations Director of NOHM, said: "We are delighted to be able to reveal the name and the inspiration behind the new play area, Hermit's Hollow.
"It also evokes some of the fascinating history of Coombe, when Princess Elizabeth came to live here during a period when her father was the subject of an assassination attempt in the Gunpowder Plot."
It is being created by the team at Creating Adventurous Places Ltd (CAP.Co) and is inspired by the natural setting, particularly the adjacent Smite Brook.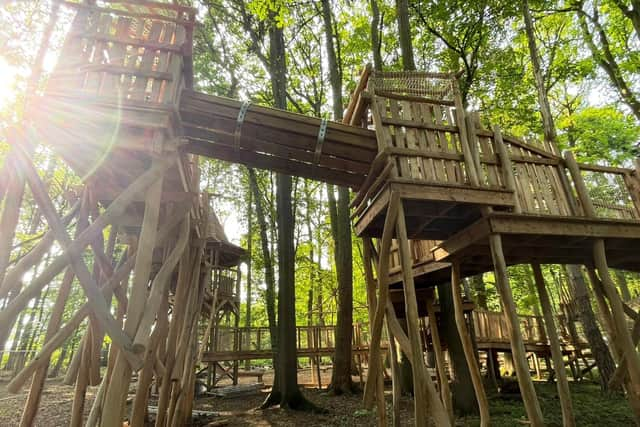 The park offers a wide variety of adventure play features incorporated into the play structures, allowing visitors young and old to navigate the Hollow's various bridges, walkways, ramps and tunnels.
Visitors will also find the Hermit's talking tube to send secret messages to friends, clamber high amongst the tree tops on the upper level of the Canopy Spire, or whizz back to the ground on the spiralling tube slide or the accessible-to-all companion slide.
Toddlers have their own mini-adventure to enjoy and accompanying adults or caregivers – when not climbing and clambering in the play structures themselves - can enjoy a tasty treat and hot drink from Hermit's Cafe.
Tickets for timed slots for Hermit's Hollow will be £3.95 and can be booked online in advance or at the on-site kiosk. This new facility will complement the newly refurbished play area at the Visitor Centre, and the Climbing Forest which are both free to use.