McDonald's and Costa have been granted permission to build a drive-through outlet on the outskirts of Lutterworth despite road safety worries.
Members of the planning committee at Harborough District Council approved the food and drink giants' application for a restaurant and neighbouring coffee shop at Leaders Farm, in Coventry Road this week.
The new businesses will be created on land near a roundabout close to Lutterworth's huge logistics centre, Magna Park.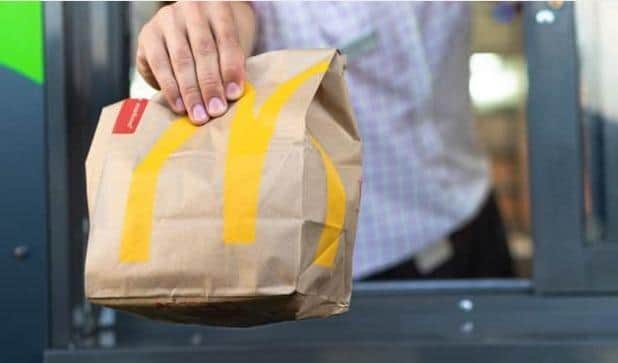 The application was approved at a meeting on Tuesday this week, (February 28), but not all councillors supported it.
Councillor Paul Beadle, the Labour representative for Lutterworth West, raised concerns over road safety, litter, noise, potential anti-social behaviour as well as the loss of green spaces.
Some members of the planning committee echoing those concerns. To address safety fears, a zebra crossing will be created and a 50mph speed limit introduced on the A4303 Lutterworth Road, while the car park will accommodate 56 vehicles.
However, Coun Beadle said: "My main concern is centred around road safety. It will mainly attract young people and school children who won't be driving through and will have to cross the dual-carriageway to get to it by foot or bicycle.
"Vehicles approach the roundabout at great speed, the proposed reduction of speed to 50mph is nowhere near enough. Any reduction of speed is only really as good as the enforcement of it.
"A few signs on the approach won't cut it. Speed cameras should be installed to protect the vulnerable people using it. I urge the committee to reject the plan."
County Councillor Lee Breckon, the Conservative cabinet member for finance, said that the new restaurants would help boost the local economy. He added: "This is an exciting project, which we hope is just the start of the employment opportunities at Leaders Farm and gives us the chance to best use our land to benefit residents.
"This site is ideally located and convenient for sustainable employment and supports Leicestershire's thriving economy.
"Approval for these units and the investment we'll be making in the site will also bring a long-term income for the county council to use for frontline services."