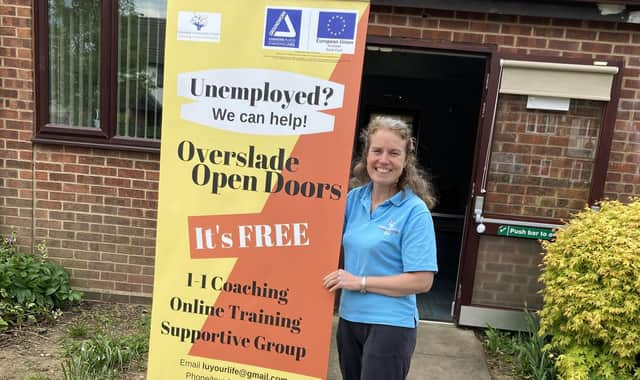 Gina from the community centre.
Overslade Community Centre is presently able to offer a helping hand in the form of training and coaching.
A spokesperson for the centre said: "Thanks to funding from the European Social Fund and the Education & Skills Funding Agency, Overslade Open Doors are working with Level UP Your Life and have created an impressive programme, including easy to digest online training, a supportive group and one-on-one coaching.
"They offer a friendly face, refreshments, use of wifi and laptops, and will pay the cost of your transport to the centre if you bring your receipt or ticket."
The hybrid programme is available online, by phone or drop in at Overslade Community Centre on Buchanan Road between 1.00pm-3.00pm every Tuesday during term-time.
This will be available until October – and anyone wishing to learn more can contact Gina on 07887 570600 or email [email protected]