Classic cars revved into life to mark the official opening of Binley's congestion-busting flyover.
The National Highways upgrade of the A46 will help families, businesses and commuters across Rugby and Warwickshire.
At a cost of more than £61m, the 14,000-tonne flyover – hailed as a 'real gamechanger' - separates long distance and local traffic. It means drivers staying on the A46 will no longer need to slow down to use the roundabout, reducing congestion and making journeys safer.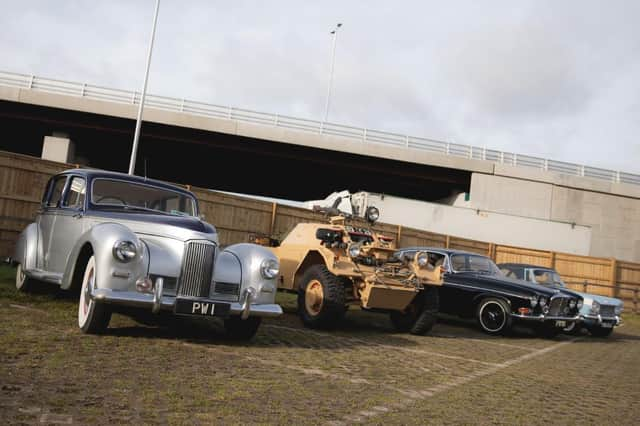 Rugby MP Mark Pawsey said: "The opening of the new flyover at Binley will make a huge difference to the local community by alleviating congestion and it will also make journeys much smoother for motorists travelling along the A46.
"The A46 is a key component linking the East and West Midlands and it plays an enormous role in helping to connect people to places and products to customers.
"The new flyover is a real feat of engineering and I'd like to pass on my congratulations to those involved for designing and building something which will improve the journeys for tens of thousands of motorists each year."
Chair of Binley Woods Parish Council, Paul Salisbury, said: "The completion of the new flyover is a real game-changer for local people as it has alleviated an historic bottleneck.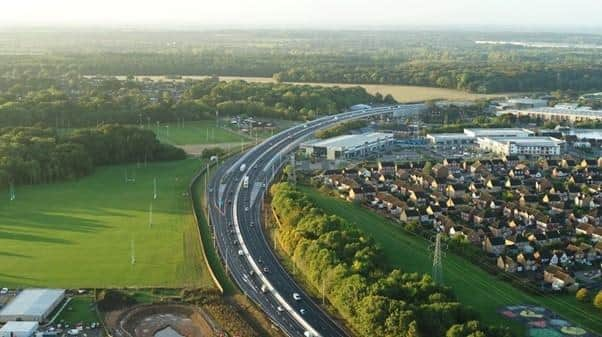 "The movement of vehicles around the old junction was chaotic so it's great to see the new layout, open to traffic and it means through traffic can now stay on the A46.
"We're keen to see work progress at Walsgrave junction as this will make journeys even smoother for drivers using the A46."
Bryan Bradley, National Highways Project Manager, said: "We're delighted to officially open the new Binley flyover and it was wonderful to see the vintage cars making the trip across the structure."
"Building the flyover and lifting it in place was a major piece of work and we'd like to thank the local community for their patience during the project."
Roads Minister Richard Holden, who attended the ceremony, said: "National Highways' upgrade of this vital section on the A46 will help families, businesses and commuters across Coventry, Rugby and Warwickshire have safe and reliable journeys.