Inconsiderate parking is causing problems for refuse collectors in Rugby.
Waste collection crews have asked residents to park carefully after a rise in the number of bins missed as a result of limited access.
With more people now working from home, and others leaving their cars all day while at work, inconsiderate parking is becoming an issue for Rugby Borough Council's waste services.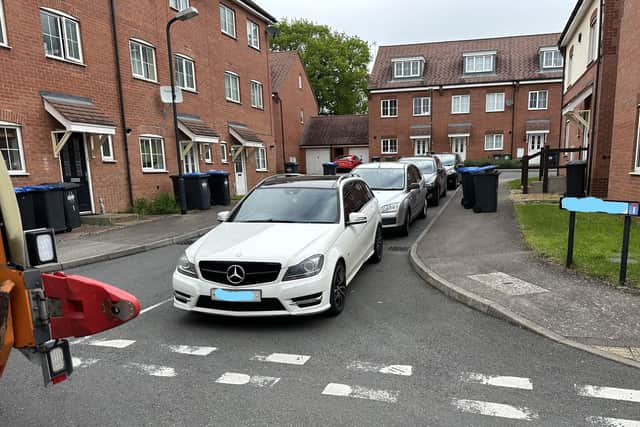 Cars are often legally parked, but parked in a way that makes it difficult for recycling, garden waste, and refuse collection vehicles to pass.
Claire Preston, Rugby Borough Council Chief Officer for Operations and Traded Services, said: "Our crews will always do their best to collect your rubbish, but badly parked vehicles are making the job much harder.
"Remember if there isn't room for our trucks there may not be enough room for a fire engine either.
"We know it's convenient for residents to park outside their homes, but we would ask people to consider access for larger vehicles when deciding where to park."The council is asking residents to:• park close to the kerb;• leave enough room for waste collection vehicles to pass;• leave extra room near junctions and corners.Crews from Rugby Borough Council cannot guarantee to return to collect bins missed where the crews could not gain access.Residents can check their next bin day at www.rugby.gov.uk/binday