A planning application has been submitted to Harborough District Council to make amendments to the 136-acre energy farm being built at Northfield House Farm in Rugby Road, Cotesbach.
Building began on in October last year, after a planning application was approved in 2021 for the huge farm and a number of surrounding buildings. Developer Anna Jones has now requested permission to increase security at the site by adding a number of extra security cameras, raising the number from 44 to 61.
The increased security measures are being put in place following a recommendation to the developer by a contractor, the application states. The request to relocate the on-site storage buildings, sub-station and toilet comes from an updated flood risk assessment, which found that a nearby river posed a hazard to the low lying areas in the site. Ms Jones is also seeking to raise the height of the solar panels by 13mm.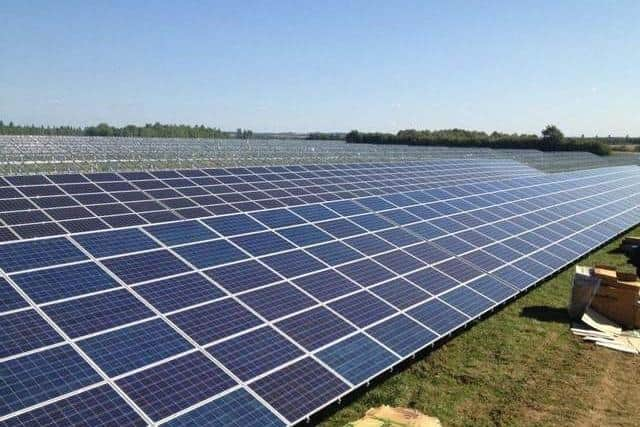 Some objections were raised by local people prior to the first planning application being approved. Some said that there was already a substantial solar farm close by and further traffic to the area would be dangerous, as it was already at "bursting point". Another objector said there were "just too many solar farms around us, two already within a mile of our home". They said the farm was a "further industrialisation of the Lutterworth area".
Residents can share their thoughts on the updated scheme with planning officials via the council's website (deadline is Wednesday June 7).