Rugby baker proposes ambitious market project to bring back the 'hustle and bustle' to town centre
Chelsea Lovell, who runs Mrs Lovett's Bakery, has launched a petition for an indoor market called The Collective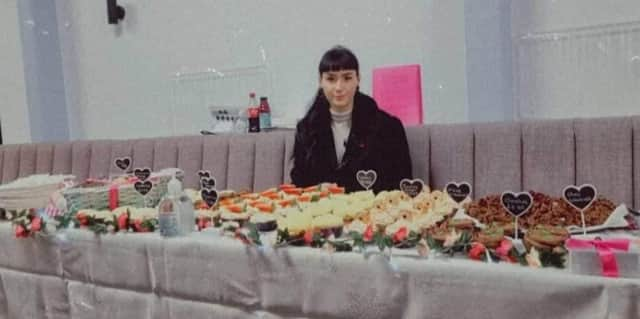 A businesswoman is petitioning to bring back the 'hustle and bustle' to Rugby town centre with an ambitious market project.
Chelsea Lovell, who runs Mrs Lovett's Bakery, has launched a petition for an indoor market called The Collective.
The baker was inspired by Coventry's Fargo Village which is home to a number of small businesses and hosts a number of events.
She came up with the idea after the soaring cost-of-living and rental prices put a stop to her ideas of expanding her bakery.
She says an indoor market could be a more affordable and sustainable solution for independent businesses and boost footfall in the town.
Chelsea said: "I think it's really important during challenging times to be offering more affordable rental pods to small artists, makers and bakers to bring back the hustle and bustle to our well-loved town!"
Her vision for the space includes small market stalls and retail units, a permanent cafe, toilets, and a community hub to host groups and entertainment.
She also hopes the hub would encourage a sustainable way of life, while tackling and raising awareness of isolation and homelessness through hosting support groups and café donation schemes.
She added: "This would be hugely beneficial to our town opening up many job opportunities, increasing the town's footfall, support businesses expansion and revive our wonderful little town.
"It would give people who aren't as financially well-equipped the opportunity of starting/expanding.
"There are so many independents who can't afford a full priced retail unit that it would hugely benefit. I believe many new businesses will start and existing ones will expand if this idea is given the green light."
She has so far reached 600 signatures of her 800 target. Chelsea is gathering support from local independent businesses and councillors, and is aiming to secure an opportunity to discuss her plans with the borough council. While she and other businesses are still looking for a suitable retail space, she has applied for funding, via the Coventry and Warwickshire Reinvestment Trust which offers loans to businesses of up to £150,000, to pay for any building renovations needed.
Visit her petition page for more information and to support Chelsea's proposals.