Rugby-based yoga teacher wins regional award
She was named the best Yoga/Pilates studio in Warwickshire and the West Midlands at The Muddy Stiletto Awards 2022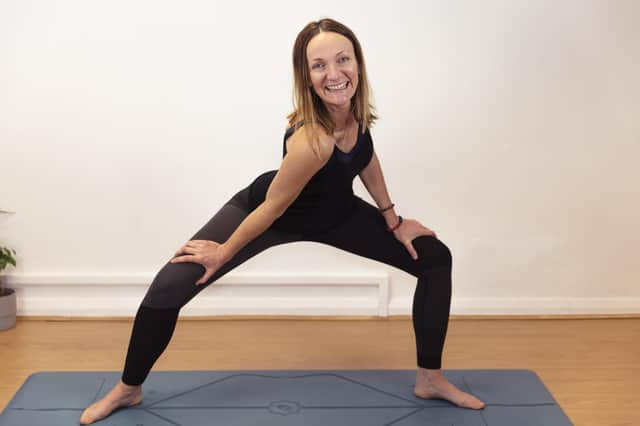 Rugby-based yoga teacher Claire Bradley has won a regional award.
She was named the best Yoga/Pilates studio in Warwickshire and the West Midlands after over 765,000 votes were cast by supporters in the ninth year of The Muddy Stiletto Awards 2022.
Claire, who qualified as a certified yoga teacher in 2018, established her business while still working as a music administrator at Rugby School. She now teaches yoga full time across Rugby and Warwickshire, running classes for every ability level, with special pregnancy and postnatal yoga classes.
Claire said: "I am overwhelmed by this award. To share what I love and have people enjoy my offerings is reward enough, so this recognition and accolade has left me speechless and immensely joyful. I am grateful to everyone who took the time to vote for me."