Rugby Borough Council: Developer seeks to turn old Severn Trent reservoir into a family home
"The site and the empty buildings will not only become an eyesore over time but create a significant health and safety risk in terms of potential trespass"
Watch more of our videos on Shots! 
and live on Freeview channel 276
Visit Shots! now
Plans to turn a former reservoir into a family home have been submitted to planning professionals at Rugby Borough Council.
The concrete drum and associated outbuilding at Cloudesley Bush Pumping Station, Mere Lane, Copston Magna, has been sold by Severn Trent Water to developers.
A design and access statement from Lloyd Thomas Architects lays out proposals to convert the 6.4-metre tall drum, which is 15 metres in diameter, into a home.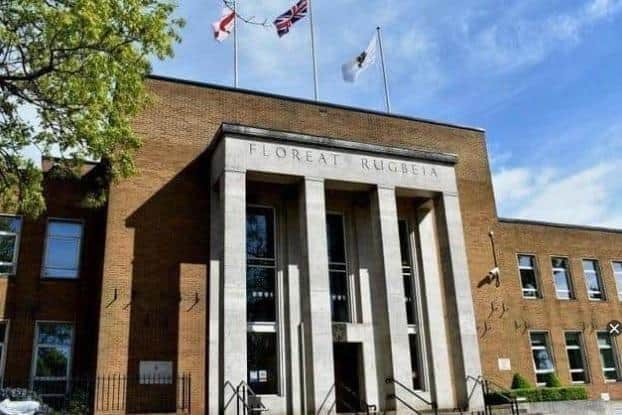 The plans feature new openings for access, insulation and cladding, a first-floor terrace and a glass link structure to connect it to an unused single-storey brick building. A sunroom is proposed for the top.
It is located in the green belt but is considered a brownfield site as it is already built on.
The statement reads: "Residential conversion of these types of structures is not a new concept.
"Similar structures have been successfully repurposed as dwellings within the UK when local water companies define they have become redundant for their original purpose.
"The applicants have been living locally in Withybrook for 25 years. They are keen to adapt the existing dwelling and site in a manner that is sympathetic and complementary to the structures and their wider context.
"A careful assessment of the existing property has been carried out, and the conclusions drawn have informed the design process. The proposal creates usable space in a sensitive manner, respecting the original form and its location."
In making the case for the development, it highlights the downsides to leaving the building redundant.
"With the site currently being vacant, it is prone to fly tipping and vandalism," the statement adds.
"The site and the empty buildings will not only become an eyesore over time but create a significant health and safety risk in terms of potential trespass.
"The only real alternative to repurposing this building for a dwelling would be to demolish it… (which) would have a huge impact on the environment from the complete waste of the embodied energy already within the structures, the energy required to demolish and crush the reinforced structure, the dust and debris entering the air and surrounding soil and the considerable energy costs to load and transport more than 750 tonnes of rubble to landfill.
"We estimate around 50 lorry loads, assuming that the concrete can be broken up on site, but the actual number may be much higher.
"Clearly, the most sustainable option is to repurpose this building."
Further details and the ability to comment on the plans can be found by visiting Rugby Borough Council's planning portal – planning.agileapplications.co.uk/rugby – and entering the reference number R23/0786.